Professional Development Workshops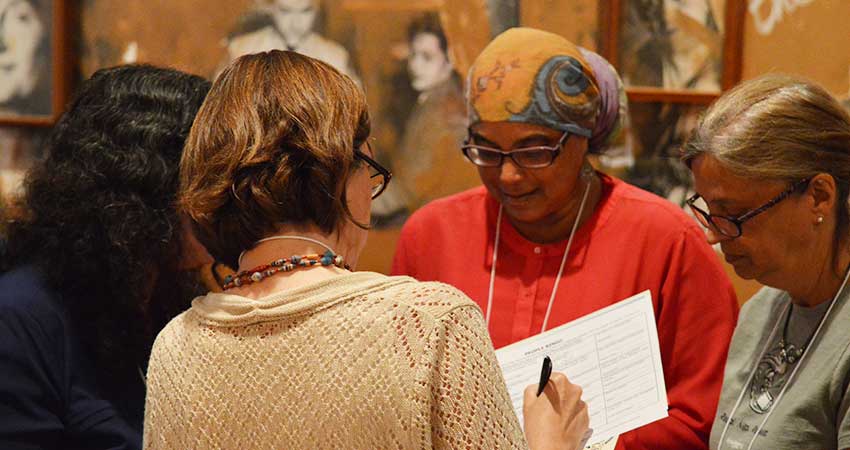 Professional development workshops for K-12 educators are offered throughout the year. These workshops cover a variety of sociocultural topics and bilingual teaching strategies. Participants receive relevant content and materials that they can then incorporate into their curriculum and classroom. Certificates of professional development are provided to participants.
Many of these workshops are offered through ongoing partnerships with the Centro Español de Recursos - Albuquerque (CER), Instituto Cervantes of Albuquerque, Mexican Consulate of Albuquerque, National Hispanic Cultural Center (NHCC), UNM Art Museum, and the Albuquerque Museum.
Below are upcoming and recent workshops and related activities.
K-12 Professional Development