Vamos a Leer Book Group: Like Water for Chocolate by Laura Esquivel
---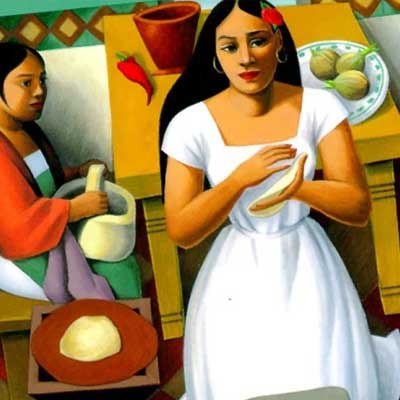 Monday, December 11, 2017 | 05:00 pm - 07:00 pm
Red Door Brewing Co.
400 Gold Ave SW #105
About:
Join the UNM Latin American & Iberian Institute for our casual Vamos a Leer book group, a space dedicated to teachers discussing authentic and engaging Latinx literature for elementary, middle and high school classrooms. Each month we share curriculum, raffle a free copy of next month's title, discuss Latinx culture and literary themes, and enjoy a pint.

Our December title is Like Water for Chocolate by Laura Esquivel. This classic love story takes place on the De la Garza ranch, as the tyrannical owner, Mama Elena, chops onions at the kitchen table in her final days of pregnancy. While still in her mother's womb, her daughter to be weeps so violently she causes an early labor, and little Tita slips out amid the spices and fixings for noodle soup. This early encounter with food soon becomes a way of life, and Tita grows up to be a master chef, using cooking to express herself and sharing recipes with readers along the way.
Mexican writer and author. Born on September 30, 1950, in Mexico City, Mexico. Esquivel began writing while working as a kindergarten teacher. She wrote plays for her students and then went on to write children's television programs during the 1970s and 1980s. Esquivel often explores the relationship between men and women in Mexico in her work. She is best known for Like Water for Chocolate (1990), an imaginative and compelling combination of novel and cookbook. It had been released in Mexico a year earlier. After the release of the film version in 1992, Like Water for Chocolate became internationally known and loved. The book has sold more than 4.5 million copies.
Notes:
This event is free and open to the public. For more information about our book group and related activities, please see our complementary blog, Vamos a Leer: Teaching Latin America through Literacy.
Sponsors:
Latin American and Iberian Institute (with support from the US Department of Education Title VI)