Donor's Spotlight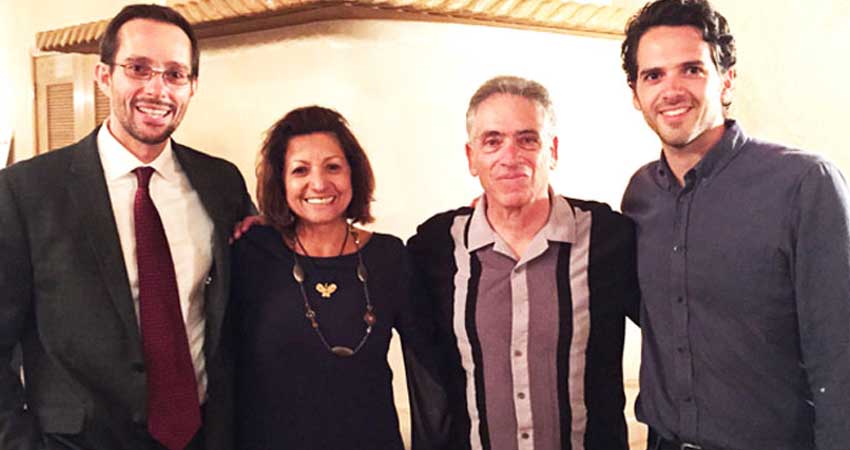 Due to the generous support of Latin American Studies alumni and other benefactors, the LAII is able to offer several merit- and need-based scholarships available to support Latin American Studies students. Eligibility information varies. Please contact the LAII directly for more information.
Mafalda 'Muffie' Larrichio Scholarship
Established by Larry Larrichio and his wife, Alida Davila-Larrichio, the scholarship recognizes Larry's mother, Mafalda, and her dedication to education. The LAII undertakes the honor of bestowing the award upon academically meritorious LAS master's students.
Lashbrooke Endowment
Janet Lashbrooke's generous gift was inspired by a life marked by international experience and a dedication to learning. Beginning her travels as an undergraduate student, Ms. Lashbrooke studied abroad in Madrid, Spain, before obtaining her bachelor's degree in Spanish from UNM in 1965. Ms. Lashbrooke then pursued an international life, spending extended periods in Mexico, Japan, Spain, France, and Quebec, and learning many languages fluently. She returned to New Mexico in 1994, completing a master's degree in Teaching English as a Second Language and subsequently teaching at Los Alamos National Laboratory and Santa Fe Community College. The endowment is intended to fund field research, travel expenses, and grants and scholarships of, by, and from the Latin American Studies program at UNM.
Pan-American Roundtable
The Pan-American Roundtable was founded in 1916 to foster and promote knowledge, mutual understanding and friendship among women from the independent countries on the American continent. Pan-American Roundtable Endowed Scholarship is awarded to a female New Mexico resident to recognize her progress in the MALAS program.
Williamson Memorial Scholarship
The Thurmond Williamson Scholarship is awarded to a student in the Latin American Studies program in recognition of outstanding academic achievement.
MacNeil Memorial Scholarship
The fund was established by Bill and Jane MacNeil in honor of their son Doug MacNeil, with the goal of fostering education, understanding, and friendship between the Americas. He is remembered by UNM staff and students for his intelligence, considerate personality, and inspiration and encouragement to others.  Doug served in the Army, receiving a medal for heroism for saving lives during a mission in Asia. This award is given to assist with financial needs to a student who is either pursuing the MALAS/MBA dual degree or a concentration in International Management.
Save
Save