Vamos a Leer Book Group: The Only Road
---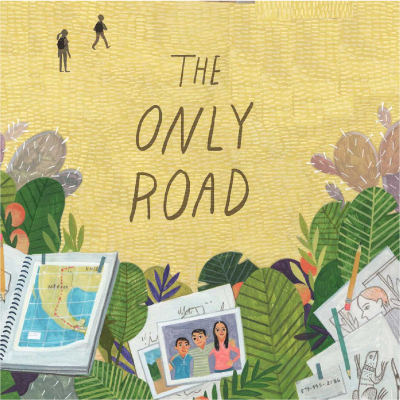 Monday, March 12, 2018 | 05:00 pm - 07:00 pm
Red Door Brewing
400 Gold Ave SW #105
About:
Join the UNM Latin American & Iberian Institute for our casual Vamos a Leer book group, a space dedicated to teachers discussing authentic and engaging Latinx literature for elementary, middle and high school classrooms. Each month we share curriculum, raffle a free copy of next month's title, discuss Latinx culture and literary themes, and enjoy a pint.

We meet each month in the "vault" space at Red Door Brewing (downtown) on Gold Ave, and welcome your participation whether you've read the whole book or a single page.

Our March title is the young adult novel, The Only Road, by Alexandria Diaz. This Américas Award-winning title is a powerful story of immigration for middle school readers. "Twelve-year-old Jaime makes the treacherous and life-changing journey from his home in Guatemala to live with his older brother in the United States in this gripping and realistic middle grade novel. Jaime is sitting on his bed drawing when he hears a scream. Instantly, he knows: Miguel, his cousin and best friend, is dead. Everyone in Jaime's small town in Guatemala knows someone who has been killed by the Alphas, a powerful gang that's known for violence and drug trafficking. Anyone who refuses to work for them is hurt or killed—like Miguel. With Miguel gone, Jaime fears that he is next. There's only one choice: accompanied by his cousin Ángela, Jaime must flee his home to live with his older brother in New Mexico. Inspired by true events, The Only Road is an individual story of a boy who feels that leaving his home and risking everything is his only chance for a better life. It is a story of fear and bravery, love and loss, strangers becoming family, and one boy's treacherous and life-changing journey."
Diaz is the award winning children's book author of The Only Road which received the Pura Belpré Honor, Américas Awards, among others. Along with her mother, she translated the book into Spanish, El único destino. Her other books include Good Girls Don't Lie (a New Mexico-Arizona Book Award finalist) and When We Were (formerly titled Of All the Stupid Things, also a New Mexico-Arizona Book Award finalist as well as a ALA Rainbow List book), both for young adults.
Notes:
This event is free and open to the public. For more information about our book group and related activities, please see our complementary blog, Vamos a Leer: Teaching Latin America through Literacy.
Sponsors:
Latin American and Iberian Institute (with support from the US Department of Education Title VI)