Vamos a Leer: A Book Group for Teachers: Lucky Broken Girl by Ruth Behar
---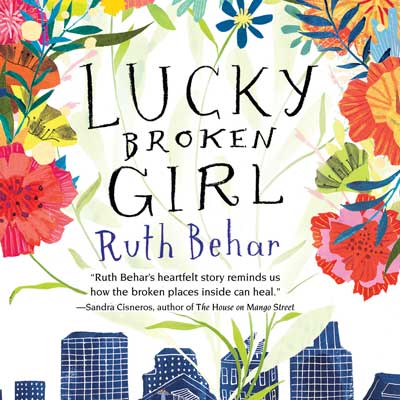 Monday, September 11, 2017 | 05:00 pm - 07:00 pm
Tractor Brewing
About:
Join the UNM Latin American & Iberian Institute for our casual Vamos a Leer book group, a space dedicated to teachers discussing authentic and engaging Latinx literature for elementary, middle and high school classrooms. Each month we share curriculum, raffle a free copy of next month's title, discuss Latinx culture and literary themes, and enjoy a pint.

We meet each month in the conference room at Tractor Brewing on 4th St., and welcome your participation whether you've read the whole book or a single page.

Our September title is the YA novel Lucky Broken Girl by Ruth Behar. In this unforgettable multicultural coming-of-age novel – based on the author's childhood in the 1960s – a young Cuban-Jewish immigrant girl is adjusting to her new life in New York City when her American dream is suddenly derailed. Ruthie's plight will intrigue readers and her powerful story of strength and resilience, full of color, light, and poignancy, will stay with them for a long time.

Ruthie Mizrahi and her family recently emigrated from Castro's Cuba to New York City. Just when she's finally beginning to gain confidence in her mastery of English –and enjoying her reign as her neighborhood's hopscotch queen – a horrific car accident leaves her in a body cast and confined to her bed for a long recovery. As Ruthie's world shrinks because of her inability to move, her powers of observation and her heart grow larger and she comes to understand how fragile life is, how vulnerable we all are as human beings, and how friends, neighbors, and the power of the arts can sweeten even the worst of times.
Notes:
This event is free and open to the public. For more information about our book group and related activities, please see our complementary blog, Vamos a Leer: Teaching Latin America through Literacy.
Sponsors:
Latin American and Iberian Institute (with support from the US Department of Education Title VI)