Archived Materials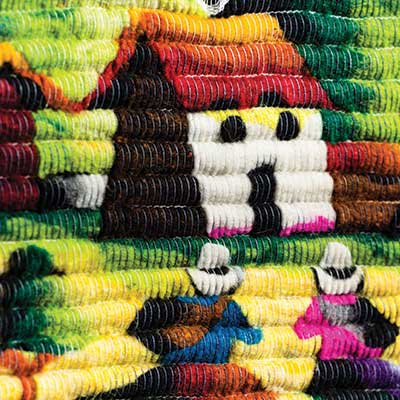 The LAII has worked closely with teachers for over twenty years. Even as we're proud of the materials that we've created over that time, we recognize that their content may not be immediately relevant to teachers in the classroom today. With that in mind, we've "archived" materials here that we think are still worthwhile, but which would require significant adaptation to use in the classroom. If nothing else, may they serve as inspiration!
LADB: News in the Classroom
Written by LAII staff, News in the Classroom modules bring critical discussion of Latin American current events into the classroom, and encourages the development of literacy skills. Each module is based upon an article in the LAII's Latin America Digital Beat (LADB, formerly referred to as "Latin America Data Base").
The LADB is normally a subscription service made available to institutional libraries; however, K-12 teachers can request free access to all current and archived articles in the database. For instructions on how to receive free access, please visit the LADB subscription page.
RETANET: Resources for Teaching About the Americas
Resources for Teaching About the Americas (RETANet) is a database of curricular materials developed in 1996 by 54 secondary teachers from public and private schools in 10 states and on 2 Indian reservations. Content spans art, math, language studies, science, social studies, and Spanish. RETANet materials promote creative, interdisciplinary teaching about issues related to Latin America.
While these lesson plans were developed in the 1990s and are therefore somewhat dated regarding how they incorporate technology into the classroom, the cultural context and reflective student activities remain relevant.
Art/Dance/Food
Literature/Folklore
Science/Math
Social Studies
 African American and Caribbean Issues
Geography
Immigration, Borders and Identity
 Indigenous Issues
Mexico
Save