Vamos a Leer Book Group: The Epic Fail of Arturo Zamora
---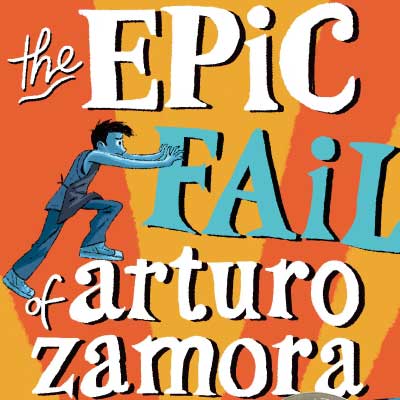 Monday, November 12, 2018 | 05:00 pm - 07:00 pm
Red Door Brewing
400 Gold Ave SW #105
About:
Join the UNM Latin American & Iberian Institute for our casual Vamos a Leer book group, a space dedicated to teachers discussing authentic and engaging Latinx literature for elementary, middle and high school classrooms. We meet each month in the "vault" space at Red Door Brewing (downtown) on Gold Ave, and welcome your participation whether you've read the whole book or a single page.
Our November title is the young adult novel, The Epic Fail of Arturo Zamora, by Pablo Cartaya. 
Save the restaurant. Save the town. Get the girl. Make Abuela proud. Can thirteen-year-old Arturo Zamora do it all or is he in for a BIG, EPIC FAIL? For Arturo, summertime in Miami means playing basketball until dark, sipping mango smoothies, and keeping cool under banyan trees. And maybe a few shifts as junior lunchtime dishwasher at Abuela's restaurant. Maybe. But this summer also includes Carmen, a cute poetry enthusiast who moves into Arturo's apartment complex and turns his stomach into a deep fryer. He almost doesn't notice the smarmy land developer who rolls into town and threatens to change it. Arturo refuses to let his family and community go down without a fight, and as he schemes with Carmen, Arturo discovers the power of poetry and protest through untold family stories and the work of Jose Marti.
Notes:
This event is free and open to the public. For more information about our book group and related activities, please see our complementary blog, Vamos a Leer: Teaching Latin America through Literacy.
Sponsors:
Latin American and Iberian Institute