Vamos a Leer Book Group: Reputationes by Juan Gabriel Vásquez
---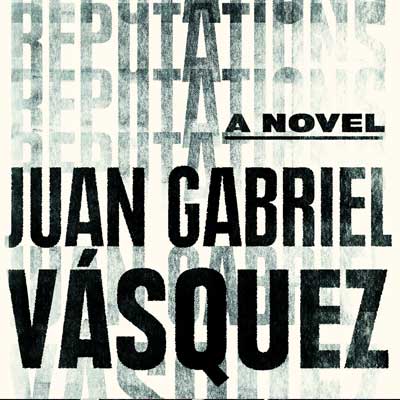 Monday, October 09, 2017 | 05:00 pm - 07:00 am
Tractor Brewing (Conference Room)
1800 4th St NW
About:
Join the UNM Latin American & Iberian Institute for our casual Vamos a Leer book group, a space dedicated to teachers discussing authentic and engaging Latinx literature for elementary, middle and high school classrooms. Each month we share curriculum, raffle a free copy of next month's title, discuss Latinx culture and literary themes, and enjoy a pint.

We meet each month and welcome your participation whether you've read the whole book or a single page.

Our October title is Reputations/Reputaciones by Juan Gabriel Vásquez. In Reputations, Juan Gabriel Vásquez examines the weight of the past, how a public persona intersects with private histories, and the burdens and surprises of memory. In this intimate novel that recalls authors like Coetzee and Ian McEwan, Vásquez plumbs universal experiences to create a masterful story, one that reverberates long after you turn the final page.

Javier Mallarino is a living legend. He is his country's most influential political cartoonist, the consciousness of a nation. A man capable of repealing laws, overturning judges' decisions, destroying politicians' careers with his art. His weapons are pen and ink. Those in power fear him and pay him homage. After four decades of a brilliant career, he's at the height of his powers. But this all changes when he's paid an unexpected visit from a young woman who upends his sense of personal history and forces him to re-evaluate his life and work, questioning his position in the world.
Notes:
This event is free and open to the public. For more information about our book group and related activities, please see our complementary blog, Vamos a Leer: Teaching Latin America through Literacy.
Sponsors:
Latin American and Iberian Institute (with support from the US Department of Education Title VI)