LOBOS Share Intercultural Experience Studying Abroad in Colombia
---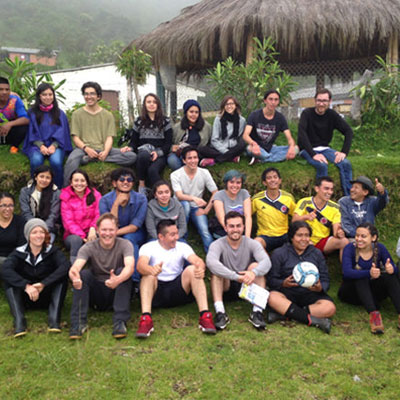 Thursday, September 27, 2018 | 11:00 am - 12:30 pm
Latin American and Iberian Institute
801 Yale Blvd NE (campus building #165)
About:
Join us for a panel presentation of students and faculty who participated in the Summer 2018 study abroad program, "Culturas Indígenas de Colombia," one of the first of its kind at UNM! Student participants spent two weeks in Popayán, Cauca, at one of the oldest universities in Colombia: the Universidad del Cauca. In the morning, students took Nasa Yuwe language classes, the native language of the Nasa people, one of the largest indigenous groups in Colombia. In the afternoons, they attended colloquia given by professors specializing in language revitalization, ethno education, and intercultural studies. They also learned about the sociopolitical context in Cauca surrounding the indigenous movement.
Learn more about the program and the students' experiences by attending the panel and reading the LAII's recent news article.
Notes:
This event is free and open to the public.
Sponsors:
Global Education Office, Latin American and Iberian Institute