Roundtable Discussion: Mexico, the U.S., and the Politics of Mobility in the Trump Era
Faculty of the Universidad Autónoma del Estado de Hidalgo (UAEH)
---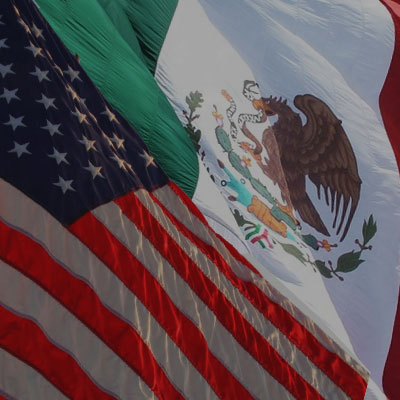 Thursday, October 04, 2018 | 10:00 am - 12:00 pm
Student Union Building (SUB), Acoma A & B
About:
Join El Centro de la Raza, the Global Education Office, and the LAII for a special roundtable discussion with visiting faculty from the Universidad Autónoma del Estado de Hidalgo (UAEH) as they discuss US-Mexico relations in the era of the Trump administration.
UAEH faculty will also join UNM faculty and graduate students for a lightning lounge, happy hour, and networking opportunity from 4:30 - 6:00 pm at the University Club on campus.
Notes:
This event is free and open to the public.
Sponsors:
El Centro de la Raza, Global Education Office, Latin American and Iberian Institute