The Continued Threats to Colombian Peace Community
Jesus Emilio Tuberquia, Peace Community of San José de Apartadó
---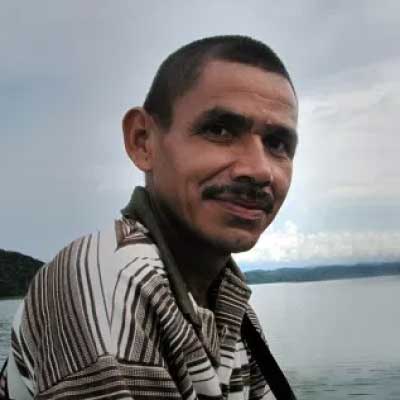 Wednesday, September 26, 2018 | 11:30 am - 01:00 pm
Latin American and Iberian Institute
801 Yale Blvd NE (campus building #165)
About:
Join the Interdisciplinary Group of Colombian Studies at UNM as they present a talk with Jesus Emilio Tuberquia, a founding member of the Peace Community of San José de Apartadó in northwest Colombia.
In 1997, 500 small-scale farmers founded the "Peace Community" after mass displacements throughout San Jose de Apartadó. They founded their community on principles of International Humanitarian Law, including neutrality of the civilian population to the armed conflict, a fierce commitment to non-violence, and collective work. 
Despite the Peace Agreement signed in 2016 between the Colombian government and the FARC, the Peace Community continues to be threatened by successor groups to paramilitaries. These threats include the assassination attempt of the current legal representative, German Graciano Posso, on December 29, 2017. Earlier this year, the peace work of the Comunidad de Paz de San José de Apartadó was honored by Diakonia Colombia, which gave German Graciano Posso the Annual Human Rights Defender Award
Tuberquia returns to the UNM campus during Homecoming Week six years after his first visit. As part of his human rights tour to the U.S., he is visiting US universities to raise awareness of threats that paramilitary groups pose to the Peace Community of San José de Apartadó and the civilian population of Urabá and to urge the U.S. Congress to ensure that the funds approved as part of the "Peace Colombia" U.S. Aid package are used to protect human rights defenders and social leaders and dismantle paramilitary groups  threatening communities throughout the country. 
Notes:
This event is free and open to the public.
Sponsors:
Interdisciplinary Group of Colombian Studies at UNM, Latin American and Iberian Institute , Latin America Working Group, For Peace Presence, Peace Brigade International , Colombia Human Rights Network