CNM•UNM LAS Lecture Series: Fieldwork in Colombia: The Experiences of an Activist and Anthropology Student
María del Pilar File-Muriel, UNM Department of Anthropology
---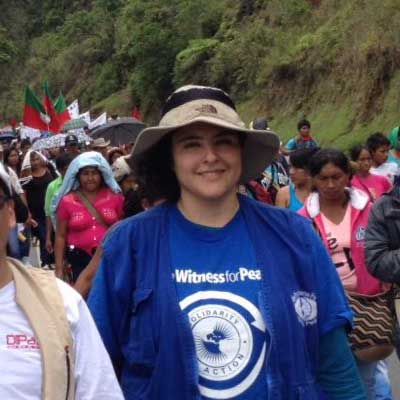 Wednesday, March 28, 2018 | 03:00 pm - 04:00 pm
Central New Mexico Community College
Smith Brasher Hall, Room 212
About:
Join the UNM and CNM Latin American Studies programs for a presentation in their Spring 2018 LAS Lecture Series as graduate student María del Pilar File-Muriel shares her experiences conducting fieldwork in Colombia
Pilar, a PhD student in the Department of Anthropology - Ethnology at UNM, was born in Colombia but moved to the USA 22 years ago. Both her personal and academic life navigate between the USA and Colombia. Precisely, her doctoral research work focuses on the human relationships that are forged between indigenous, Afro-Colombian, and peasant communities and international non-governmental organizations (NGOs) in the processes of peace building and human rights defense. In this talk, Pilar will share some stories about her experiences negotiating between her role as researcher and activist.
Notes:
This event is free and open to the public.
Sponsors:
Central New Mexico Community College, Latin American and Iberian Institute (with support from the US Department of Education Title VI)