LAII Lecture Series: Why Charles Bent had to Die (and Oraibi had to be Sacked): Pastoral Conflict in the Nineteenth Century New Mexico Borderlands
Lance R. Blyth, LAII Research Associate
---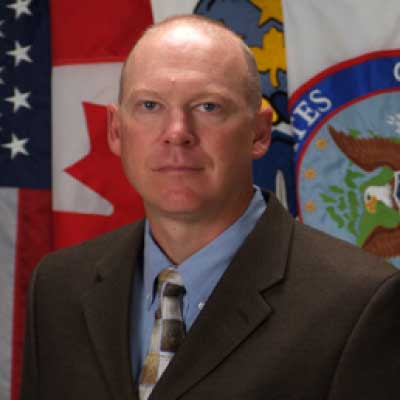 Tuesday, March 20, 2018 | 12:00 pm - 01:00 pm
Latin American and Iberian Institute
801 Yale Blvd NE (campus building #165)
About:
Join the UNM Latin American & Iberian Institute (LAII) for a presentation with LAII Research Associate Dr. Lance R. Blyth as he speaks on his research focused on 19th century New Mexico borderlands.
The killing of Charles Bent in January 1847 by nuevomexicanos and the Navajo attack on the Hopi village of Oraibi sometime in the 1830s are seemingly disconnected events, but actually share a common cause: sheep (sheep pastoralism to be more accurate). By 1800 both Dine and New Mexicans were pastoral societies with the resulting imperatives of land, labor, and livestock. Answering these pastoral demands drove the conflict that would embroil the two until the 1860s. Charles Bent thus had to die and Oraibi had to be sacked to ensure the pastoralism of both nuevomexicanos and Dine.

Blyth is the Command Historian of North American Aerospace Defense Command (NORAD) and United States Northern Command (USNORTHCOM). A historian of the local and internal logics of violence in global borderlands, he received his Master's from Colorado State University in 1997 and his Doctorate from Northern Arizona University in 2005. He has academic affiliations with the UNM LAII, the Centre for the History of Violence at the University of Newcastle, Australia, and the Department of History, United States Air Force Academy. His first book, Chiricahua and Janos: Communities of Violence in the Southwestern Borderlands, 1680-1880 (Nebraska, 2012), won the 2013 Weber-Clements Prize for the best non-fiction book on Southwestern America. His most recent essay, "Santiago Brito," was published in Soldiers in the Southwest Borderlands, 1848–1886 (Oklahoma, 2017).

Notes:
This event is free and open to the public.
Sponsors:
Latin American and Iberian Institute (with support from the US Department of Education Title VI)
Podcast: