Decolonizing Methodologies in Art Lecture Series: Emory Douglas and Caleb Duarte
Emory Douglas &Caleb Duarte
---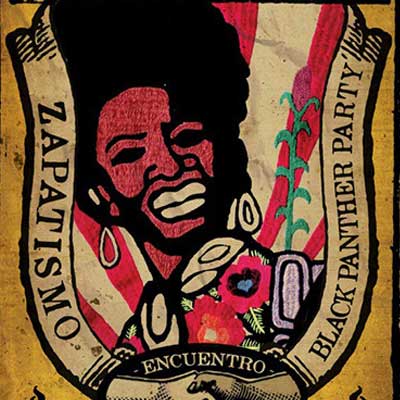 Tuesday, September 26, 2017 | 05:30 pm - 05:30 pm
Latin American and Iberian Institute (801 Yale Blvd NE)
801 Yale Blvd NE
About:
Join the UNM Department of Art for a presentation in their 2017-18 Gale Memorial Lecture Series on "Decolonizing Methodologies in Art." Emory Douglas is a Former Minister of Culture for The Black Panther Party, and served as director, designer, and illustrator for The Black Panther Newsletter. Caleb Duarte, an artist who creates public works and community performances, is the founder and director of the EDELO art residency in Chiapas, Mexico. 

Emory Douglas and Caleb Duarte will discuss their individual artistic and activist works, and their recent collaboration, Zapantera Negra. The project unites the bold aesthetics, revolutionary dreams, and dignified declarations of two leading movements that redefine emancipatory politics in the twentieth and twenty-first century--The Black Panthers and The Zapatistas. Both movements were born into a centuries-long struggle against racial capitalism and colonialism, state repression, and international war and plunder. Not only did these two movements offer the world an enduring image of freedom and dignified rebellion, they did so with rebellious style, putting culture and aesthetics at the forefront of political life. What happens when they join forces in artistic and political solidarity?

EMORY DOUGLAS is former Revolutionary Artist and Minister of Culture for the Black Panther Party, from February 1967 until its discontinuation in the early 1980s. Douglas' art and design concepts were always seen on the front and back pages of The Black Panther newspaper, reflecting the politics of the Black Panther Party and the concerns of the community. Joining forces with Black Panther cofounders Bobby Seale and Huey P. Newton, Douglas was foundational in shaping the Party's visual and cultural power and sustaining one of its most ambitious and successful endeavors.

CALEB DUARTE is best known for creating temporary installations, performances, and community collaborations, using construction type frameworks and objects suggesting basic shelter. Duarte has created public works and community performances at the World Social Forum in Mumbai India, Cuba, El Pital, Honduras, and throughout Mexico and the United States. He is co-founder and director of EDELO, a house of art in movement and an intercommunal artist residency of diverse practices situated in Chiapas, Mexico. He is lead collaborator of the Zapantera Negra project.

Notes:
2017-18 Gale Memorial Lecture Series on "Decolonizing Methodologies in Art" is organized by Dr. Kency Cornejo of the UNM Department of Art and Art History.  For reference, see the series flyer.
Sponsors:
Albuquerque Center for Peace and Justice, Africana Studies, American Studies, Art and Ecology, Chicana and Chicano Studies, College of Fine Arts, Feminist Research Institute, Latin American and Iberian Institute (with support from the US Department of Education Title VI, Latin American Collection, NM Con Mujeres, Southwest Organizing Project, Theatre and Dance, Working Classroom