Cine Magnífico - Albuquerque
---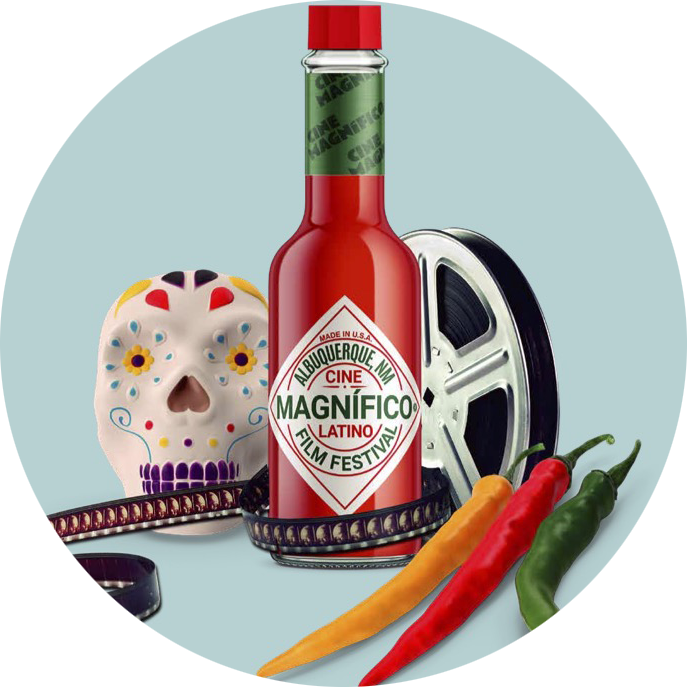 Friday, September 22, 2023 | 01:00 pm - 06:00 pm
SOUTH BROADWAY CULTURAL CENTER
1025 Broadway SE Albuquerque, NM 87102
About:
See full event program in View Flyer tab above.
Cine Magnífico is back for another year! The Latino film festival organized by the Instituto Cervantes Albuquerque faces its eleventh edition with enthusiasm and renewed energy, or in other words, the first of its second decade of life, which we will celebrate this 2023 in three cities and three different venues: at the extension of our center located at Southwest University in El Paso (Texas) on September 20 and 21, at the South Broadway Cultural Center in Albuquerque on September 22 and 23 and, finally, at the New Mexico Highlands University in Santa Fe, on October 6 and 7.
¡Cine Magnífico! is a great sharing space where to envision the newest films by and about Latinos and the Hispanic cultural background as a symbol of unity, richness and a particular way of life.
Organized by Instituto Cervantes in Albuquerque, ¡Cine Magnífico! offers a variety of films, from award-winning to local and up-and-coming filmmakers. It also provides year round film programming.
The festival selects those films representing the Hispanic characteristics and current topics affecting the countries that share this recognizable identity, focusing on people, landscapes and all the elements shaping this particular worldwide community. This years' screenings will take place at both the National Hispanic Cultural Center and the Guild Cinema.
Notes:
This event is proudly co-sponsored by the LAII. All films and talks are FREE OF CHARGE until full capacity is reached.
Contact: prensa.albuquerque@cervantes.es