Rostros migrantes: Humanizing Migrants' Voices through Art and Narrative
Derli Romero
---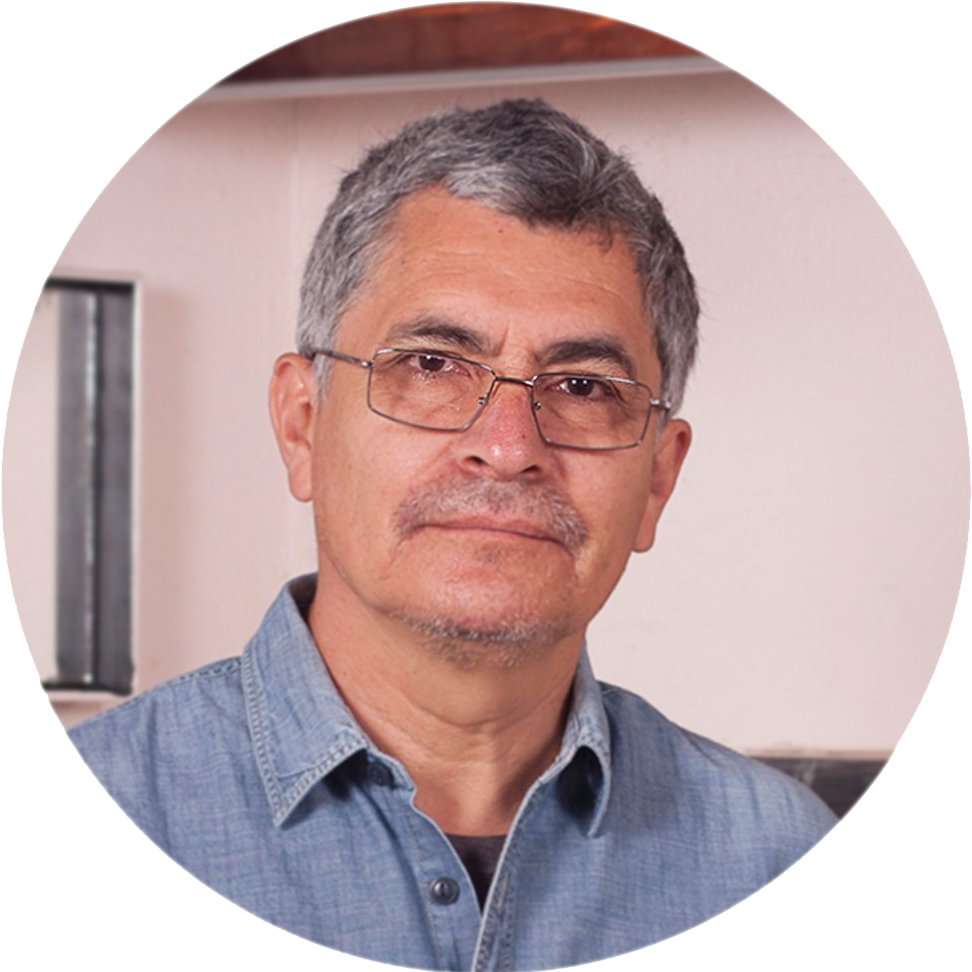 Wednesday, April 05, 2023 | 12:00 pm
Ortega Hall, Room 335
About:
In this presentation, Mexican Printmaker/Bookmaker Derli Romero will describe the process that resulted in the project Rostros migrantes (2019). He began by interviewing 100 Central American and Mexican migrants passing through Mexico as they made their way north. He recorded the interviews, took profile photos of the migrants, exchanged their used clothing for new clothing, then made paper from their cotton clothing, made stencils of silhouettes of their profiles, formed the silhouettes from the cotton pulp, and printed their stories on the paper profiles using a lithographic technique.
Romero's underlying theory is that human identity is inscribed on the profile. The 100 micronarratives record the hunger, cold, violence and discouragement migrants encounter on their journeys as well as small joys they find along the way. His project Rostros migrantes explores the humanity of migrants in ways that are often neglected by mass media representations, as Romero salvages their clothing and their voices, transforming them into a living piece of art.
Rostros Migrantes has been displayed in Mexico and we are seeking venues to exhibit it throughout North America as well as Central America. In conjunction with this event, we will exhibit the silhouettes hanging with clothespins on a clothesline while playing audio recordings of the migrants' voices, in order to demonstrate the potential for a larger museum installation with an auditory component, where visitors can see the lithographed cotton paper silhouettes on the walls while listening to the recorded narratives. Through the exhibit, spectators can rediscover their own humanity and upon leaving may seek meaningful acts of solidarity with migrants and asylum seekers.
Romero's process is described in this 10-minute video:
https://www.youtube.com/watch?v=4GluGCw6TAU 
Notes:
This event is free and open to the public.