Chinese engagement with Latin America and the Caribbean
R. Evan Ellis, PhD
---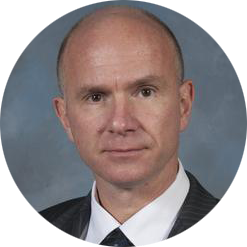 Thursday, April 20, 2023 | 06:00 pm
Virtual
About:
Virtual Discussion - 6:00PM (MT) Register here.
Dr. Evan Ellis will examine the character of evolving PRC engagement with Latin America and the Caribbean, including its economic, political, and military dimensions. He will address the issue of China's "soft power" in the region, the challenges, as well as opportunities, those activities present for the region, the impact on the US and the US policy response, as well as how that relationship is evolving and prospects for the future.
About the Speaker:
Dr. Ellis is a research professor of Latin American Studies at the U.S. Army War College Strategic Studies Institute, with a focus on the region's relationships with China and other non-Western Hemisphere actors, as well as transnational organized crime and populism in the region.
Dr. Ellis has published over 400 works, including five books. He has given testimony on Latin America security issues to the US Congress on various occasions, has discussed his work on a broad range of radio and television programs, and is cited regularly in the print media in both the US and Latin America
Notes:
This event is free and open to the public.
Sponsors:
Department of Political Science, Latin American and Iberian Institute