Musicology Colloquium: Musical Representation and Advocacy Through Mariachi Consultancies
Lauryn Salazar, Texas Tech University
---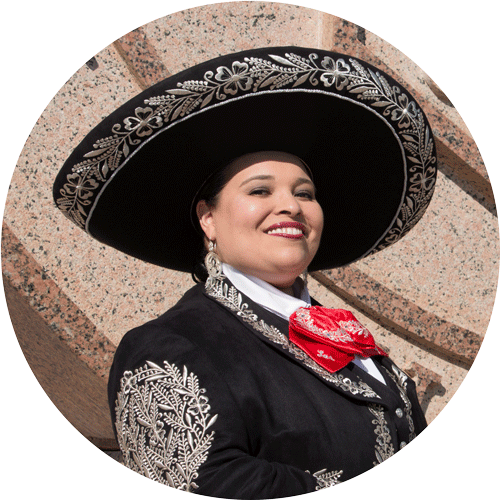 Thursday, March 30, 2023 | 02:00 pm
Latin American and Iberian Institute (801 Yale Blvd NE)
801 Yale Blvd NE (campus building #165)
About:
In this presentation, I explore how my research on mariachi music has been used in terms of the musical and visual representation of the mariachi tradition through my consultancies with Disney Pixar's Coco and the 2022 USPS Mariachi Stamps. As an applied ethnomusicologist, I primarily focus on how the mariachi tradition can be used to uplift the Latino(a) community, mainly through access to higher education. Having served as a consultant for the above projects, I directly influenced the representation of the mariachi tradition, which has given it worldwide attention.
Dr. Lauryn Salazaris an Associate Professor of Musicology and Director of the Mariachi program at Texas Tech University. Her research focuses on the mariachi tradition in the U.S. and Mexico. She is a practicing mariachi musician performing on the mariachi harp and served as a cultural advisor on the Academy Award and Golden Globe-winning Disney Pixar film Coco (2017). Most recently, she was the mariachi consultant for the United States Postal Service Mariachi Forever Stamp series (2022). 
* This lecture will be followed by a small reception on site* 
Notes:
This event is free and open to the public.