The Conquest of the Desert: Argentina's Indigenous Peoples and the Battle for History
Carolyne R. Larson, St. Norbert College
---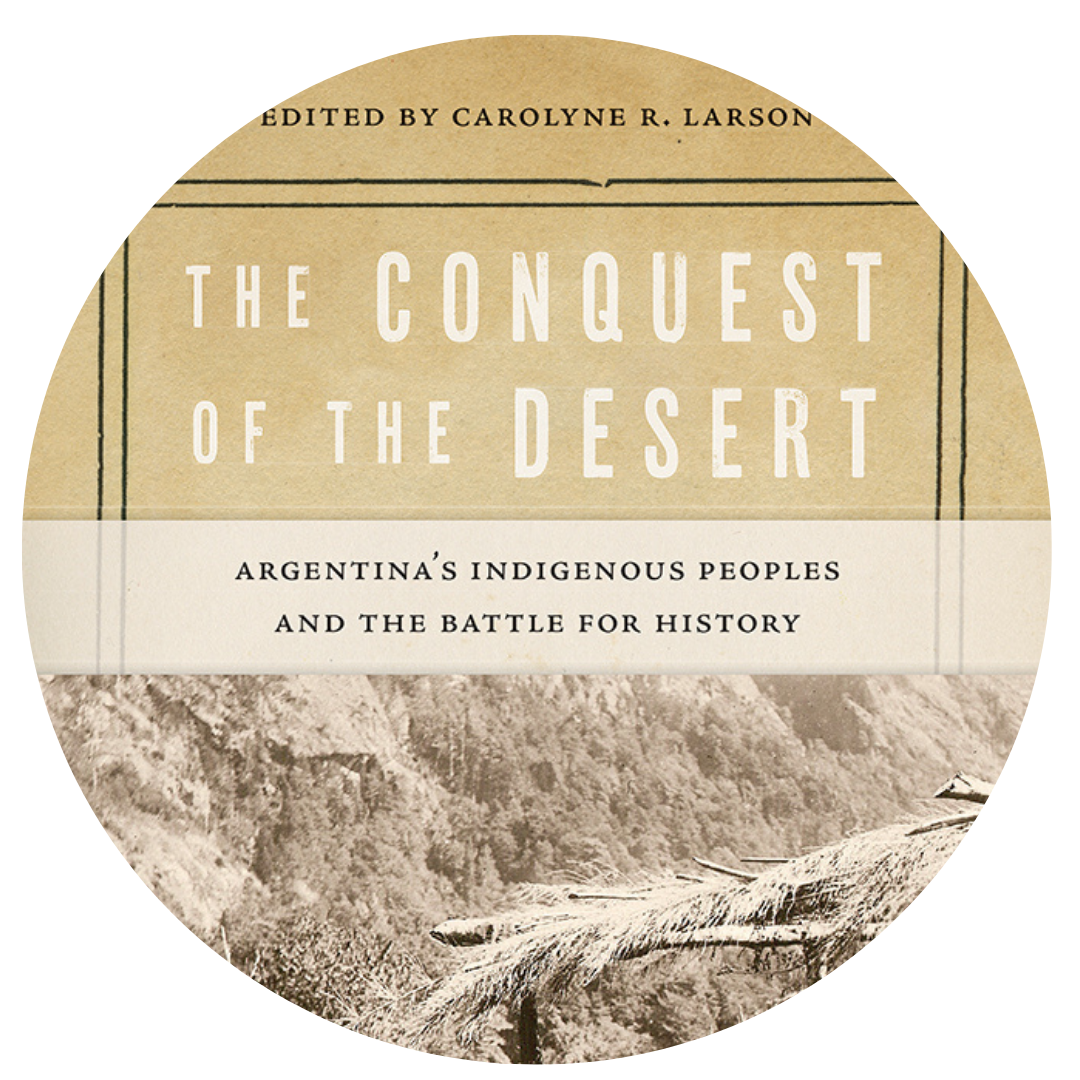 Wednesday, October 27, 2021 | 01:00 pm
Virtual
About:
Winner of the 2021 Thomas McGann Book Prize from the Rocky Mountain Council for Latin American Studies For more than one hundred years, the Conquest of the Desert (1878–1885) has marked Argentina's historical
passage between eras, standing at the gateway to the nation's "Golden Age" of progress, modernity, and—most contentiously—national whiteness and the "invisibilization" of Indigenous peoples. This traditional narrative has
deeply influenced the ways in which many Argentines understand their nation's history, its laws and policies, and its cultural heritage. As such, the Conquest has shaped debates about the role of Indigenous peoples within
Argentina in the past and present. The Conquest of the Desert brings together scholars from across disciplines to offer an interdisciplinary examination of the Conquest and its legacies. This collection explores issues
of settler colonialism, Indigenous-state relations, genocide, borderlands, and Indigenous cultures and land rights through essays that reexamine one of Argentina's most important historical periods.
Carolyne R. Larson is an associate professor of history at St. Norbert College and the author of Our Indigenous Ancestors: A Cultural History of Museums, Science, and Identity in Argentina, 1877–1943.
Notes:
This lecture is free and open to the public. Individuals of all abilities are encouraged to attend LAII-sponsored events. If you are a person with a disability who requires a reasonable accommodation in order to participate in one of our events, please visit laii.unm.edu/events/accessibility.html. You can find more information on available accommodations on the UNM Accessibility Resource Center website. For more information, visit laii.unm.edu or contact laiioutreach@unm.ed