Book Reading, Discussion, and Celebration: "Joaquín Ortega, Forging Pan-Americanism at UNM" by Russ Davidson
Christine Sierra, Professor Emerita of Political Science at UNM, and Felipe Gonzalez, Professor Emeritus of Sociology at UNM
---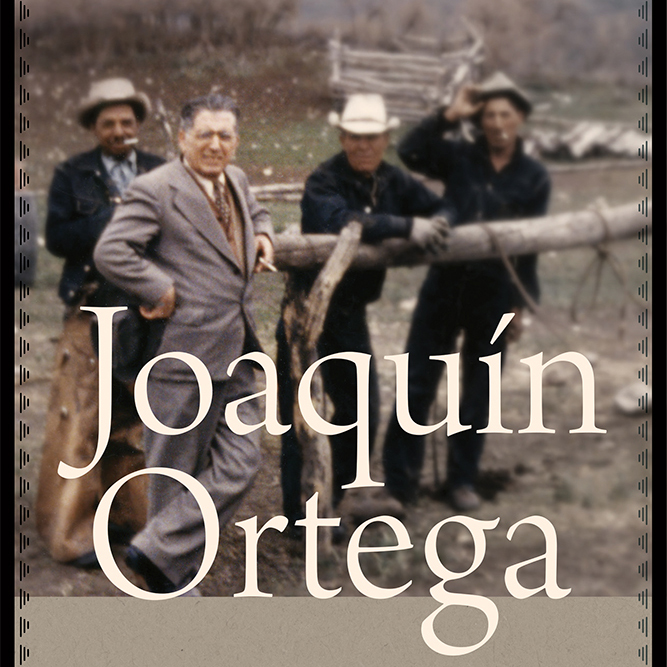 Wednesday, February 24, 2021 | 12:00 pm
Virtual event
https://unm.zoom.us/meeting/register/tJEvduGgqD0vH9bo1UcQjG3YbMJurZe4RFQP
About:
In this important work Russ Davidson presents the first biography of Joaquín Ortega, introducing readers to Ortega's life and work at the University of New Mexico as well as his close relationship with then UNM president James Zimmerman and other major figures. More than biography, Davidson's study closely examines the complex relationship UNM has had with Latin America as well as with the Hispanic community in New Mexico and that community's struggles to have equal representation of culture and education within an Anglo-dominated university and state in the first half of the twentieth century. Ortega's efforts played a significant role in UNM's evolution into a culturally diverse place of learning, and his story overlays the history of how ethnic groups began to work together to incorporate Latin American, Pan-American, New Mexican, and borderland studies into the educational fabric of the university at a pivotal time. This long-overdue volume is an illuminating look at the rich and complex history of the university and the communities it serves.
"Joaquín Ortega: Forging Pan-Americanism at the University of New Mexico fills a void in the history of the University of New Mexico and the state by examining with a critical eye the tension between the university, its relationship with the Americas, and its mission for educating native Hispano New Mexicans."—Miguel Gandert, author of Nuevo México Profundo: Rituals of an Indo-Hispano Homeland.
This event is cosponsored by SHRI Contextos Books Series, UNM Press, LAII, and CRS.
Notes:
This event is free and open to the public.