The Politics of Water in Latin America Lecture Series
---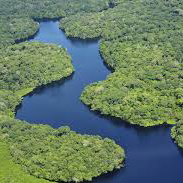 Wednesday, September 23, 2020 | 04:30 pm - 05:30 pm
Virtual
About:
The College of Arts and Sciences, International Studies Institute presents "The Politics of Water in Latin America," a public lecture series featuring local and international experts. Each lecture will be followed by a Q & A Forum. Lecture dates are as follows: Sept. 23, Oct. 14, Oct, 28, Nov. 11 and Dec. 2.
All lectures are free and open to the public. They will be virtual and accessible via Zoom video conferencing at 4:30 pm on the scheduled days. Detailed Zoom Meeting information will be available one week prior to each lecture.
The International Studies Institute would like to acknowledge and thank the following organizations for their generous support of the 2020 Fall Lecture Series:
The UNM Latin American & Iberian Institute, the UNM Sustainability Studies Program, Grand Challenges Sustainable Water Resources, the UNM Department of Political Science and the UNM Department of Geography & Environmental Studies.