Spanish Language and Culture Assistants Program Info Session
Mariola Sánchez Cascón, Education Advisor, Embassy of Spain
---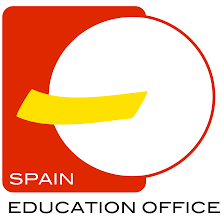 Thursday, November 21, 2019 | 10:00 am
Ortega Hall Reading Room
About:
Would you like to spend a school year in Spain, getting to know its culture and people while improving your Spanish and collaborating with other foreign language teachers in school tasks? Join us for an info session to learn more about the Language and Culture Assistants program! 
The Language and Culture Assistants program is sponsored by the Spanish Ministry of Education in collaboration with the Spanish Regions (Comunidades Autonomas) and the Education Offices of the Embassies of Spain to the United States and Canada. It gives Junior and Senior College students, as well as College Graduates, an opportunity to visit Spain and become acquainted with the Spanish education system, teachers and students, while sharing with them aspects of their own language and culture.
The assistants will also have the opportunity to learn about the Spanish language and culture and use their experience upon their return to the United States, thus helping to develop cultural understanding between the citizens of Spain and the USA / Canada.
The program begins in October and ends in May.
Notes:
This event is free and open to the public.