The Consulate of Mexico in NM: 170 Years of Presence and Consular Protection
---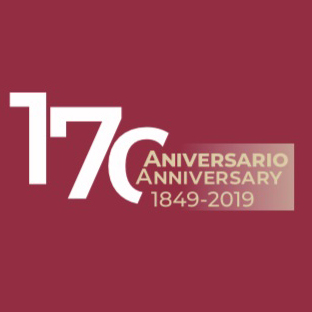 Monday, September 23, 2019 | 05:30 pm
Lobo A & B, Student Union Building
About:
Join us in celebrating the 170th anniversary of the Mexican Consulate in New Mexico! Three panelists will talk about the consular presence in New Mexico, the protections offered to families in both countries, and policies implemented throughout the consulate's history that have promoted empowerment of immigrants and their families.
PANELISTS
Dr. Thomas E. Chávez is an independent researcher, consultant, and historian with a PhD from the University of New Mexico. In 2004, he retired as the Executive Director of the National Hispanic Culture Center in Albuquerque. Before that, he was Director of the Palace of the Governors in Santa Fe, New Mexico for twenty-one years. He has published numerous book reviews, articles, nine books, and wrote a monthly Sunday article for The Santa Fe New Mexican. He recently helped the Museum of Spanish Colonial Art begin an endowment and consulted for the University of New Mexico Press and the New Mexico Women's Forum.
Dr. Jorge A. Schiavon is a professor of International Relations at the International Studies Department at CIDE (Centro de Investigación y Docencia Económicas), coordinator of the Interdisciplinary Program on Migration at CIDE (CIDE-MIG), and President of CIDE Foundation (2017-today). He served as chair of the International Studies Department, Secretary General (Vice-Rector), Director of Development and External Affairs, and Director of the B.A. Program in Political Science and International Relations of CIDE. In addition, he served as President of the Mexican International Studies Association (AMEI in Spanish) and as Founding President of the Latin American Federation of International Studies Associations (FLAEI) (2012-2013). Dr. Schiavon holds a Ph.D. in Political Science and International Affairs (University of California, San Diego, UCSD), an M.A. in Political Science (UCSD) a B.A. in International Relations (El Colegio de México); and a Diploma in Public International Law (The Hague Academy of International Law, International Court of Justice).
Dr. Marcela Terrazas y Basante holds a PhD in History from the Facultad de Filosofía y Letras de la Universidad Nacional Autónoma de México (UNAM), where she is currently at full time faculty researcher at the Institute of Historical Research. She was awarded the Sister Juana Inés de la Cruz award UNAM, an award that recognizes esteemed female scholars in their field. She has also served as Mexican Chair at Toulouse Le Mirail University in Toulouse, France in 2010. She's taught at many universities around the world and currently teaches history and Latin American Studies at UNAM, international relations at the Colegio de México, and history at the National School of Anthropology. She is also a postgraduate tutor in History at UNAM.
Notes:
This event is free and open to the public.