The Conflicting Politics of Costa Rica/ Guatemala/Nicaragua/Panama & Their Afro/Indigenous Citizens, 1970s - 1990s
Dr. Sheryl Felecia Means, Independent Scholar
---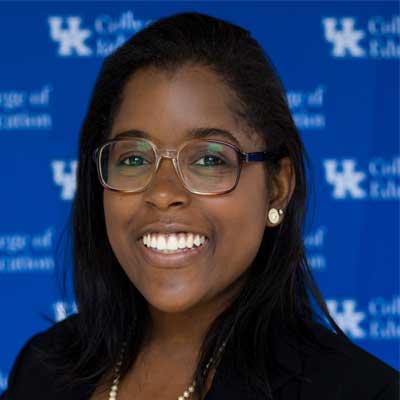 Tuesday, July 23, 2019 | 12:00 pm
Zimmerman Library, Waters Room
About:
Please join the Latin American and Iberian Institute (LAII) and University Libraries for a presentation with Richard E. Greenleaf Visiting Library Scholar Dr. Sheryl Felecia Means. Means, who holds a BA in English Literature from Spelman College, recently earned her PhD in Education Sciences, Philosophical and Cultural Inquiry from the University of Kentucky. Her doctoral research focused on Black racial identity formation at Steve Biko Cultural Institute in Salvador, Bahia, Brazil. Means' research interests include Afro-Latin America, racial identity formation, and comparative education studies.

There are significant Afro-descendant and Indigenous populations across Latin America. In Central America, specifically, racial and ethnic identification has and does impact political participation, social and economic mobility. However, these same racial and ethnic groupings can be leveraged in political processes to re-determine access, socioeconomic, and political ascension. Means' archival study reviews several collections of Central American political ephemera covering the 1970s to the 1990s, and focuses on evidence of Afro/Indigenous politicians and movements within the Southwest Research Center (SWRC) holdings. Her presentation examines eight political figures, movements, and moments during the era, highlights the Afro/Indigenous politic, and offers new research directions for archival research through the SWRC.

The LAII, in partnership with University Libraries (UL), awarded Means a Greenleaf Visiting Library Scholar award in Summer 2019 to visit The University of New Mexico and to use UNM's special collections to further her research related to "The Conflicting Politics of Costa Rica/Guatemala/Nicaragua/Panama & Their Afro/Indigenous Citizens, 1970s – 1990s." Each year the LAII and UL partner to offer Richard E. Greenleaf Visting Library Scholar awards to support scholars who work with UNM's nationally-acclaimed Latin American library holdings. The award honors Dr. Richard E. Greenleaf, distinguished scholar of colonial Latin American history, and his extensive career in teaching, research, and service.
Notes:
This event is free and open to the public.
Sponsors:
Latin American & Iberian Institute, University Libraries