Semana Cervantina
---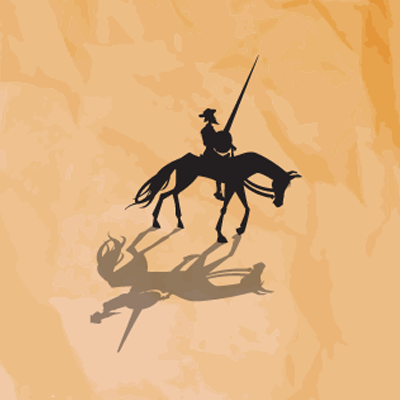 Tuesday, April 23, 2019 | 07:00 pm - 01:00 pm
National Hispanic Cultural Center
1701 4th St. SW
About:
Dates, times, and locations for each event can be found in the event flyer.
Tuesday, April 23rd
- LECTURE AND DISCUSSION GROUP: "SPAIN AND THE INDEPENDENCE OF THE UNITED STATES"
Historian Dr. Tom Chavez will discuss the making of early U.S. history from Spanish resources, the language of Cervantes. Dr. Chavez will give a 45-minute lecture and there will be a group discussion to talk in detail about his research and further opportunities for researching in Cervantes' language. Assistants will need to sign up for the discussion group limited to 20.
Wednesday, April 24th
- FLAMENCO CONCERT: "POETRY AS MUSIC"
Fernando Barros (cantaor) presents "The Metamorphics" with Tito Rios, Brian Nelson & Juan Aniceto. This concert extrapolates on Leonard Cohen's musical compositions, along with classics, to receive the texts or poems written by Spanish authors of the past, such as Miguel de Cervantes and Federico Garcia Lorca.
Thursday, April 25th
- FILM SCREENING: "WALKING EL CAMINO: SIX WAYS TO SANTIAGO"
Directed and produced by the American Lydia B. Smith, this documentary has managed to captivate both the sensitivity of experienced pilgrims and future walkers. Through the story of its six protagonists, the film is evocative, as well as inspiring, not only for those who already know the Way but also for those who have not yet traveled, and who when leaving the cinema promise or want to do it one day. Followed by Q&A with Director Lydia B. Smith and Antonio Caballero, Director of the Spanish Resource Center.
Friday, April 26th
- "POESÍA ERES TÚ" Children´s Poetry Contest - XIX edition.
- CUENTISTAS 2019. XV edition.
A literary contest for New Mexico Middle and High school's students, who write about their own choice topics. There are 2 categories of participants: native Spanish speakers and non-Spanish speakers in grades 6th to 12th in NM
Saturday, April 27th
- NHCC CHILDREN´S BILINGUAL BOOK FESTIVAL
Coinciding with National Poetry Month; Children's Day, Book Day; Arbor Day; and Semana Cervantina/Poesía eres tú, this festival will celebrate children's books written in Spanish and English and Native languages and English.
Notes:
This event is free and open to the public.
Sponsors:
National Hispanic Cultural Center, Secretaría de Relaciones Exteriores, Latin American and Iberian Institute, Spain Education Office, Instituto Cervantes