Binational Banking and Financial Markets in New Mexico, Texas, and Chihuahua
Patrick Schaefer, Executive Director, Hunt Institute for Global Competitiveness
---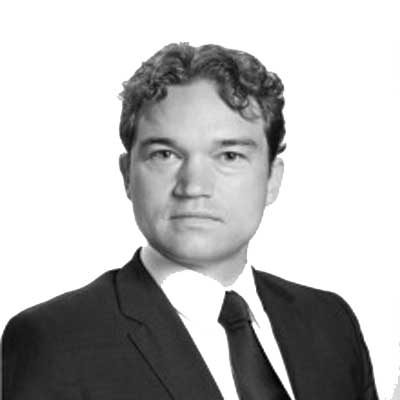 Tuesday, April 23, 2019 | 05:45 pm - 07:30 pm
School of Architecture and Planning, George Pearl Hall
Garcia Honda Auditorium
About:
Please join us for a practical and timely presentation by Patrick Schaefer, Executive Director of the Hunt Institute for Global Competitiveness, that not only maps the regional and binational banking and financial markets in the New Mexico, Texas, and Chihuahua region, but also addresses the challenges and opportunities these regional markets hold for New Mexico and its neighbors.
In recent years, international trade has had a significant impact on New Mexico's communities. The binational trade in particular between the U.S. and Mexico has generated significant growth and commercial opportunities in New Mexico, while also creating many challenges. One challenge is having growing regional economies with separate banking systems. Separate banking systems and their particular laws hinder regional access to capital and binational systemic integrity. Another challenge arises out of rural and border regions in states like New Mexico, Texas, and Chihuahua that have seen banks close in the pursuit of less risk resulting from illicit transactions. As a consequence, many communities have less access to capital in a region where banking and financial markets are already divided and vulnerable.
This presentation presents a regulatory and quantitative mapping of the banking and financial markets in the U.S. and Mexico, at the national level, and New Mexico, Texas, and Chihuahua, at the state level, in order to help create a common market frame of reference and, therefore, to de-risk transactions and stimulate lending regionally and binationally.
Notes:
This event is free and open to the public, but capacity is limited. To register to secure your place, please send an email with your name and RSVP in the subject line to huntinstitute@utep.edu. For New Mexico attorneys who wish to receive one (1) hour of general NM MCLE Credit, please add MCLE Credit in the subject line.
A reception will take place from 5:45-6:15, with the lecture to follow from 6:15-7:30.
Sponsors:
Wells Fargo Bank, Anderson School of Management, Latin American and Iberian Institute, School of Architecture and Planning, School of Law, New Mexico International Trade Alliance, Hunt Institute for Global Competitiveness at the University of Texas at El Paso