Afro-Brazilian Activism, Poetry, and Journalism: 40 Years of Cadernos Negros and Quilombhoje Literatura
Esmeralda Ribeiro, Quilombhoje Literatura
---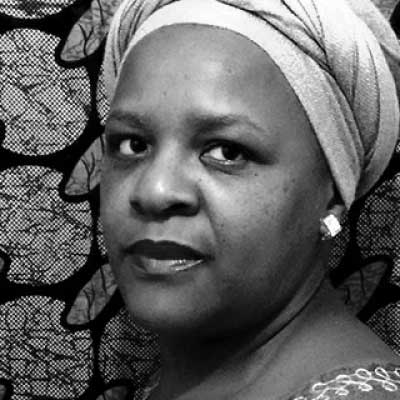 Friday, February 15, 2019 | 11:00 am - 12:30 pm
LAII Conference Room
801 Yale Blvd NE (campus building #165)
About:
Join the UNM Department of Spanish and Portuguese and colleagues as we welcome Afro-Brazilian journalist and creative writer Esmeralda Ribeiro to the UNM campus.
Ribeiro is a journalist, writer and scholar of Afro-Brazilian Literature. In 1984, she received her BA in Journalism from the Universidade Mogi das Cruzes, Brazil. She has been a member of Quilombhoje Literatura since 1982, a group of Afro-Brazilian writers based in São Paulo. Her work has been published in 35 anthologies in Brazil and around the world. She has been consistently active in promoting the participation of black women in literature.
Although she was not one of the original founders of the CADERNOS (Notebooks) or the group itself, she and Márcio have edited and organized the series, Cadernos Negros (Black Notebooks). She has also collaborated with Márcio and Quilombhoje Literatura on two successful projects for the black community. She designed "Sarau Afro Mix" (Afro Mix Salon), a multimedia event with mini-presentations, a poetry slam, and dance performances. She also created "Xirê de Palavra & Poesia Afro" (Rite of Afro Words and Poetry), presentations about Afro-Brazilian and Black literature, followed by a recital of poetry. This was geared toward children and adolescents in public and private schools. She has a plethora of individual works and anthology contributions to her name.
Notes:
This event is free and open to the public.
Sponsors:
Africana Studies, Department of Communications and Journalism, Department of History, Department of Spanish and Portuguese, Division of Equity and Inclusion, Feminist Research Institute, Latin American and Iberian Institute, LGBTQ Resource Center, Student Affairs, Women's Studies