Musicology Colloquium Series: The Cruelty of Jazz: Toward a Hemispheric Politics of Sound
Dr. Jason Borge, University of Texas at Austin
---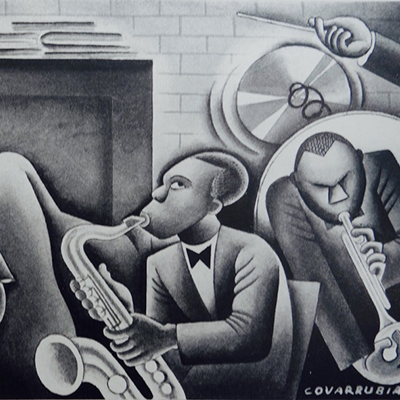 Thursday, February 07, 2019 | 02:00 pm - 03:30 pm
Latin American and Iberian Institute
801 Yale Blvd NE (campus building #165)
About:
Join the UNM Department of Music, Department of Spanish and Portuguese, and LAII for a presentation with invited speaker Dr. Jason Borge as he discusses "The Cruelty of Jazz: Toward a Hemispheric Politics of Sound." This lecture is presented as part of the Musicology Colloquium Series.
Rooted in concepts of affect and Empire, this paper argues that jazz operated in various 20th century Latin American settings as a vital touchstone bearing the risks and benefits of urban modernization, hemispheric geopolitics, and trasnational cultural production, "cruelly" echoing the United States' cultural, political, and economic dominance in the hemisphere and beyond.
Borge is an Associate Professor of Latin American Culture at the University of Texas at Austin, where he teaches courses on Latin American and Hemispheric popular culture, music, film, and literature. He has published widely on such topics as vernacular music and sound studies, Hollywood in Latin America, popular vanguardism, and the intra-hemispheric dimensions of literature and film. His latest book is Tropical Riffs: Latin America and the Politics of Jazz (Duke University Press, 2018).
Notes:
This event is free and open to the public. It is available for Concert Music credit. Please contact Dr. Ana Alonso-Minutti with any questions.