Vamos a Leer Book Group: American Street by Ibi Zoboi
---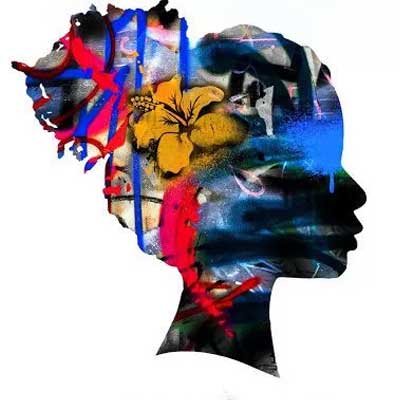 Monday, November 13, 2017 | 05:00 pm - 07:00 am
Tractor Brewing
1800 4th St NW
About:
Join the UNM Latin American & Iberian Institute for our casual Vamos a Leer book group, a space dedicated to teachers discussing authentic and engaging Latinx literature for elementary, middle and high school classrooms. Each month we share curriculum, raffle a free copy of next month's title, discuss Latinx culture and literary themes, and enjoy a pint.

We meet each month in the conference room at Tractor Brewing on 4th St., and welcome your participation whether you've read the whole book or a single page.

Our November title is American Street by Ibi Zoboi. American Street is an evocative and powerful coming-of-age story perfect for fans of Everything, Everything; Bone Gap; and All American Boys. In this stunning debut novel, Pushcart-nominated author Ibi Zoboi draws on her own experience as a young Haitian immigrant, infusing this lyrical exploration of America with magical realism and vodou culture. On the corner of American Street and Joy Road, Fabiola Toussaint thought she would finally find une belle vie—a good life. But after they leave Port-au-Prince, Haiti, Fabiola's mother is detained by U.S. immigration, leaving Fabiola to navigate her loud American cousins, Chantal, Donna, and Princess; the grittiness of Detroit's west side; a new school; and a surprising romance, all on her own. Just as she finds her footing in this strange new world, a dangerous proposition presents itself, and Fabiola soon realizes that freedom comes at a cost. Trapped at the crossroads of an impossible choice, will she pay the price for the American dream?

Ibi Zoboi was born in Haiti and immigrated to New York with her mother when she was four years-old. She holds an MFA in Writing for Children & Young Adults from Vermont College of Fine Arts. Her writing has been published in The New York Times Book Review, the Horn Book Magazine, and The Rumpus, among others. Her debut novel, American Street, was published by Balzer + Bray, an imprint of HarperCollins Publishers, and has received five starred reviews. Her next YA novel, Pride, is due out in the Fall of 2018. Her middle grade debut, My Life as an Ice-Cream Sandwich is forthcoming from Dutton/Penguin Books. She lives in Brooklyn with her husband, and their three young children.
Notes:
This event is free and open to the public. For more information about our book group and related activities, please see our complementary blog, Vamos a Leer: Teaching Latin America through Literacy.
Sponsors:
Latin American and Iberian Institute (with support from the US Department of Education Title VI)