FLAS Information Session
---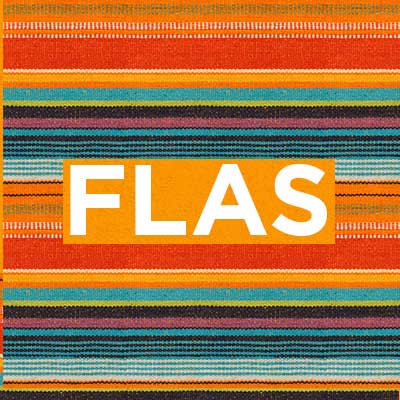 Monday, November 13, 2017 | 12:00 pm - 01:00 pm
Latin American and Iberian Institute
801 Yale Blvd NE
About:
Join us for an information and help session about Foreign Language and Area Studies (FLAS) Fellowships. First time applicants are strongly encouraged to attend.
Through support received from the US Department of Education, the LAII is able to offer academic year and summer Foreign Language and Area Studies (FLAS) Fellowships to undergraduate and graduate students.
FLAS Fellowships are prestigious awards that enable students to dedicate themselves full time to their studies. The fellowships support students undergoing beginning, intermediate, or advanced training in less commonly taught languages of Latin America. At UNM, this includes instruction in Portuguese, Quechua, Quichua, K'iche' Maya, and Nahuatl.
Notes:
This event is free and open to the public. For more information about FLAS Fellowships, including application forms and guidelines, please see our funding pages for undergraduate fellowships and graduate fellowships. Applications are due no later than 5:00 p.m. on Monday, February 12, 2018.
Sponsors:
Latin American and Iberian Institute (with support from the US Department of Education Title VI)