LAII Lecture Series: Representing Political Violence in Peru through Comics
Jesús Cossio
---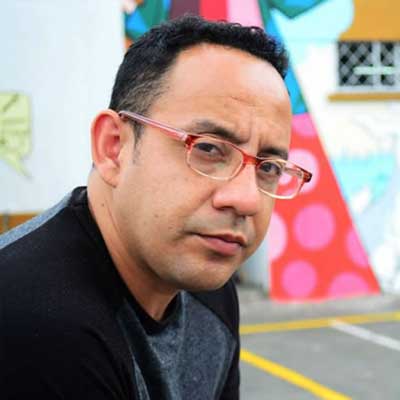 Friday, October 27, 2017 | 04:00 pm - 05:00 pm
Latin American and Iberian Institute
(801 Yale Blvd NE)
About:
Join us for a presentation with Jesús Cossio, a Peruvian illustrator, author, and editor of comic books and graphic novels, including Rupay, Barbarie, and Los años del terror.

In this informal presentation Cossio will discuss how he has produced graphic novels and comics to represent the violence endured during Peru's civil war (1980-2000). As one of the leading influential authors of documentary and journalistic comic books, Cossio employs comics to document and depict human rights violations committed by state and insurgent forces during the country's era of violence. To explain how and why he does this, he will share several of his illustrations band discuss the process behind them. A Q&A session will follow to allow more time for questions about his work on this topic and other social justice issues. Cossio has published numerous books and zines, including El cerdo volador, Pánico, Juventud moderna, and Ciudades convertidas en selvas with publishers in Peru and other South American countries. In 2003, he was awarded a Rockfeller Foundation Fellowship in the Humanities along with two other authors (Luis Rossell and Alfredo Villar) and he has been an invited panelist at important Latin American comic book festivals including Viñetas con altura 2009 (Bolivia), Viñetas sueltas 2009 and 2010 (Argentina) and Entreviñetas 2012 (Colombia). He is considered by critics as one of the most influential authors of documentary and journalistic comic books in Latin America.
Notes:
This event is free and open to the public. Please note that the time has been changed to 4pm.
Sponsors:
Latin American and Iberian Institute (with support from the US Department of Education Title VI)