¡Hora de Cuentos! Bilingual Preschool Storytime
---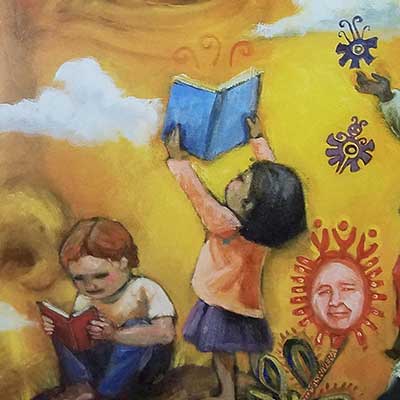 Thursday, October 26, 2017 | 10:00 am - 12:00 pm
National Hispanic Cultural Center - History and Literary Arts Building - Genealogical Library
1701 4th St SW
About:
The LAII is partnering with the National Hispanic Cultural Center to present ¡Hora de Cuentos!, a bilingual storytime for children. Join us for this session as we read Round is a Tortilla written by Roseanne Greenfield-Thong and illustrated by John Parra. After sharing the book, attendees will be invited to participate in a related art activity suitable for young hands and minds.
Children ages 1 through preschool are welcome and invited to join us in the beautiful setting of the center's historic library. Storytime will be every 2nd and 4th Thursday of the month at 10 am, with the last event on 11/9. Parents or caregivers must remain with their child. No registration required.
Notes:
This event is free and open to the public. For more information, visit the NHCC website.
Sponsors:
Latin American and Iberian Institute, National Hispanic Cultural Center