LAII Lecture Series: Cristales de tiempo: Los poemas transgresores de Elena Garro
Patricia Rosas Lopátegui, UNM Department of Chicana and Chicano Studies
---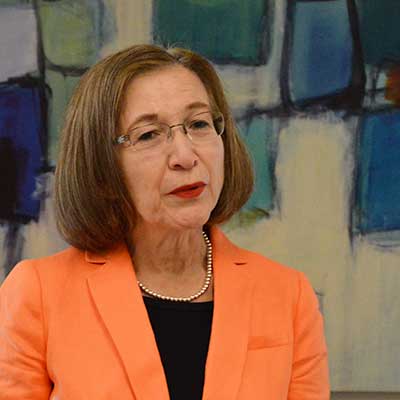 Wednesday, October 25, 2017 | 12:00 pm - 01:00 pm
Latin American and Iberian Institute
801 Yale Blvd NE
About:
Join us for a presentation in the Fall 2017 LAII Lecture Series as we hear from Dr. Patricia Rosas Lopátegui, an Assistant Professor in the UNM Department of Chicana and Chicano Studies.
Lopátegui teaches courses on Literature and Journalism in Mexico, Chicano and World Cinema, and Transgressive Women in Mexican Literature, among others. Her work focuses on the preservation and publication of the writings of Mexican women authors, particularly that of Elena Garro, but also Nahui Olin and recently Guadalupe Dueñas. Her publish work includes the recent biography, El asesinato de Elna Garro. Periodismo a través de una perspectiva biográfica (2014), and the compilation Óyeme con los ojos. De Sor Juana al siglo XXI. 21 escritoras mexicanas revolucionarias, among others. In this presentation, Lopátegui will address the poetry of Elena Garro, a transgressive and pioneering Mexican author whose feminist writings confronted patriarchy in 20th century Mexico.
Notes:
This presentation is free and open to the public. Please join and share the event on Facebook. 
Podcast:
Sponsors:
Latin American and Iberian Institute (with support from the US Department of Education Title VI)