Chavela's Frida: Emancipatory Songs of Love & Pain
Ana Alonso-Minutti, UNM Department of Music
---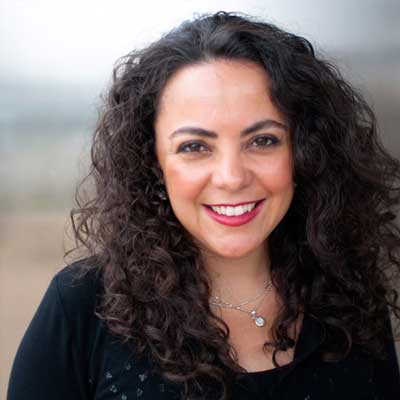 Tuesday, October 17, 2017 | 06:00 pm - 07:00 pm
UNM Art Museum
About:
University of New Mexico Art Museum, in partnership with Way OUT West Film Fest and UNM Department of Music, presents a lecture with Associate Professor of Music and faculty affiliate of the LAII, Ana Alonso-Minutti.

The lecture is in conjunction with the film CHAVELA, which screens on Wednesday, October 18, 7PM at the South Broadway Cultural Center

Born in Costa Rica, singer Chavela Vargas (1919–2012) arrived in Mexico at age 14 and in time became an international icon, especially for her performances of rancheras. Given her unusual voice timber—powerful and defiant, forceful and uncompromising—her rural campesino image, and her open queerness, Chavela challenged the socially constructed binaries assigned to gender and sexuality in conservative mid-century Mexico. While the canción ranchera, as a musical genre, was predominantly male—a man expressing dramatic feelings of love, pain, and longing to a woman—Chavela queered conventions with her 'masculine' and raspy voice, and her unchanged gender pronouns, assuming herself as male. Chavela met Frida Kahlo and Diego Rivera at a party at their Casa Azul, and she felt an instant, intense connection with Frida. Chavela later lived with them and spent countless hours in the company of Frida, singing for her while Frida painted. While their romance has been a matter of much speculation, the love and devotion Chavela had for that 'beautiful woman'—15 years her senior—was undeniable. In this talk, I explore the figure of Frida from the eyes and voice of Chavela Vargas. Chavela called Frida a friend, a mentor, and her 'greatest love.' An intertextual analysis of Chavela's rendition of 'La Llorona' from the film Frida (2002), starring Salma Hayek and directed by Julie Taymor, and accounts reproduced in journalistic narratives and memoirs, will reveal the layers of Chavela's sentiments for Frida, as reflected in emancipatory songs of love and pain.

Ana Alonso Minutti is associate professor of music and faculty affiliate of the Latin American and Iberian Institute at the University of New Mexico. She holds a PhD in musicology from the University of California, Davis. Her teaching and research endeavors blend musicological and ethnomusicological inquiry into the study of contemporary musical practices across the Americas. Her scholarship focuses on experimental and avant-garde expressions, music traditions from Mexico and the US-Mexico border, and music history pedagogy. She is co-editing the volume Experimentalisms in Practice: Music Perspectives from Latin America, forthcoming by Oxford University Press, and her book Mario Lavista and Musical Cosmopolitanism in Late Twentieth-Century Mexico is under contract by Oxford University Press. As an extension of her written scholarship, she directed and produced the video documentary Cubos y permutaciones: plástica, música y poesía de vanguardia en México. Prior to joining UNM, Alonso-Minutti was assistant professor of music at the University of North Texas.
Notes:
This event is free and open to the public. Please join and share the event on Facebook. The lecture takes place in association with the exhibit: "The Alchemical Trace: Transformation and Resilience in Recent Work by LGBTQIA Artists" curated by Ray Hernández-Durán. 
Venue: The Sanitary Tortilla Factory Art Space
Dates: Friday, October 6 through Friday, November 3, 2017
Opening: Friday, October 6

This exhibition is meant to open in conjunction with the 15th annual Southwest Gay Lesbian Film Festival, the largest event of its kind in this region of the country. With a focus on resistance, adaptation, and survival, the exhibition will include recent work by a diverse group of emerging LGBTQIA-identified artists from NYC, Chicago, San Francisco, L.A., Las Vegas, and Albuquerque, who address themes of healing, growth, memory, and persistence in their art. In addition to the exhibition, there will be a lecture series, art film screenings, and an exhibition catalogue that will be free to the public.
Sponsors:
Latin American and Iberian Institute, Way OUT West Film Fest, UNM Art Museum, UNM Department of Music
Podcast: