¡Cine Magnífico¡ Albuquerque Latino Film Festival
---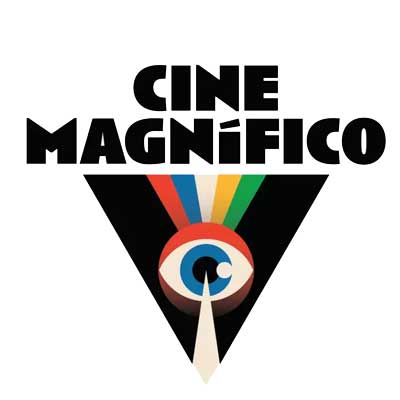 Thursday, September 14, 2017 | 12:00 pm - 12:00 pm
Location Varies
About:
The LAII is pleased to be a 2017 educational partner with the ¡Cine Magnifico! Albuquerque Latino Film Festival, whose vision is to present the newest films by and about Latinos to promote our culture through film and enrich our local art community. The festival showcases a diverse set of films, from award-winning to local and up-and-coming filmmakers. The festival's team has selected a lineup of films which perfectly illustrates enriching points of view about emerging issues and topics that shape the current Hispanic-Latino cultures and landscapes. This year's screenings will take place at the National Hispanic Cultural Center, UNM, and the Guild Cinema.
As part of our educational collaboration, the LAII is helping to co-sponsor the following free portions of the program:
September 14, 2017
12:00 pm - 1:00 pm:
Documentary Film Screening: Trails of Hope and Terror
This award-winning documentary explores the current immigration debate in the US by drawing on interviews with humanitarian groups, social workers, legal professionals, the undocumented, and anti-immigration protestors. It frames the debate within the history of US policies that have contributed to the northward migration of Central American immigrants.
1:30 - 3:00 pm:
Short Film Screening: So Far From God
Determined to find her father in the US, rebellious Mexican teen risks her life to make a perilous solo journey hiding in a truck with 15 undocumented immigrants and a limited air supply.
Short Film Screening: Retornados (The Returned)
This short documentary focuses on three families who have been forced to return to Honduras, and the violent conditions from which they had initially fled. Moving through the restless streets of the unstable capital city, and into the drama and determination of each family's story, the film explores the experience of being returned to a familiar, yet perilously unsafe situation.
Short Film Screening: Nuestro Barrio (Our Barrio)
Our Barrio tells the story of Gabriela, a young woman on the verge of adulthood, who lives with her family in a diverse neighborhood. Finding beauty in life's quietest, yet most meaningful moments, the film is an exploration of the Latin American experience - and the human experience - as it delves into compassion, community, and overcoming adversity.
September 15, 2017
12:00 pm - 1:00 pm @ the LAII: Presentation and Discussion: Somos Lengua: From the Vulnerable Neighborhoods of Mexico to the Screen
Join us for a special presentation with Carlos Sosa and Feli Dávalos, producers of the award-winning documentary, Somos Lengua.Carlos Sosa is the founder and director of Viento del Norte Cine and is the producer of films such as: Somos Lengua (Dir. Kyzza Terrazas, 2016); Fog Forest (Dir. Mónica Álvarez, 2017); Tijuana. Sounds of Nortec (Dir. Alberto Cortés, 2012); Leaf Blower (Dir. Alejandro Iglesias, 2015); and a documentary series for TV: Millennial and Contemporary Mexico (Dir. Alberto Cortés, 2013, Series for Channel 22), and Uruguay 52 I and II for Opma channel. This last production reunited some of the most representative directors of Mexican national cinema, including Fernando Eimbcke, Natalia Beristain, Nuria Ibañez, Dariela Ludlow, Kyzza Terrazas, Alonso Ruizpalacios, and Carlos Rossini, among others. He has collaborated as an Artistic Producer in Los Cabos Int. Film Festival in 2014 and 2015, and in 2016 directed the first International Film Festival in San Luis Potosí. He has been a member of the jury at international festivals in Barcelona and Santiago de Chile, among others. He is founder and CEO of La Casa del Cine MX. Currently, he is producing the films El Gran Fellove (Dir. Matt Dillon) and Voices of Arena (Dir. Javier Corcuera).Feli Dávalos is a poet, writer, and journalist who specializes in rap and hip hop of Mexico. The author of several books of poetry, including Mientras menos hagas (Lenguaraz, 2009), Morir Mejor (Aldus/Mantarraya Ediciones, 2010), Déjate Caer (Taller Ditoria, colección del semáforo, 2011) y Mongola (Bonobos/Mantarraya Ediciones, 2015), he has participated in festivals and forums focused on the spoken word within and beyond Mexico, and worked within public radio as programmer, producer, and conductor. A specialist in rap and hip hop, he has lectured extensively on the subject and founded the radio program, Scratchamama, which has been dedicated to rap for more than 11 years. He served as the principal advisor for the film, Somos Lengua and is currently the editor of Noisey in Spanish. His Twitter account is @feligres.
6:00 pm - 8:00 pm @ The Guild Cinema: Documentary Film Screening: Somos Lengua / Speaking Tongues
In various Mexican cities, the art of rap is practiced by a large number of youths who are completely committed to it-they live for rap and they are nourished by it. Who are these Mexican rappers? What do they find in that culture that society at large cannot offer to them? How have they been transformed through the intense relationship they establish with words, with their own tongues, and with language? And, finally, how does this help them to survive in a country which offers no alternatives?
Notes:
This event is free and open to the public. In addition to the festival sponsors, the following UNM departments collaborated with the LAII to bring the festival to campus: Department of American Studies, Department of Chicana and Chicano Studies, Department of Cinematic Arts, Department of Spanish & Portuguese, and El Centro de la Raza.
Sponsors:
Instituto Cervantes Albuquerque, Guild Cinema, Latin American and Iberian Institute (with support from the US Department of Education Title VI, National Hispanic Cultural Center, SPAIN arts & culture