Greenleaf Conference on Practicing Asylum: Expert Witness Testimony in Latin American Asylum Cases
April 14, 2017 - April 15, 2017
UNM Student Union Building, Lobo A & B
Latin American migration to the United States, long a strategy for political exile and economic survival in the US-Mexico border region, has in recent decades diversified with respect to region of origin, US destination, and motivations for migration. As demonstrated by the recent surge in Central American immigration - particularly the large numbers of unaccompanied minors and women with small children - the US immigration system has all but completely broken down under the highly-politicized, under-resourced, and privatized detention-deportation system that now characterizes the treatment of undocumented migrants. Even the small proportion of migrants who are actually granted the right to an asylum hearing have great difficulty in obtaining experienced legal representation and competent expert testimony to support their claims, particularly when these include domestic and sexual violence, repression due to sexual orientation or gender identity, and gang violence.
In response to the fundamental barrier to effective asylum representation posed by the dearth of experienced attorneys, academics and practitioners around the country (including from The University of New Mexico) are working to create a network of experienced attorneys and expert witnesses, particularly for cases involving domestic violence, sexual violence, and mother-child asylum. Attorneys require additional training in the realities of Latin American society in order to coordinate and direct adequate defenses for asylum seekers. Likewise, US scholars, journalists, and others normally tapped for expert witness testimony can benefit from greater access to asylum networks, resources, and witness training. In light of the growing backlog of such cases, systematic communication among all participants - clients, asylum attorneys, expert witnesses, donors, and corporate pro-bono lawyers - has also become an urgent necessity.
This free and open conference will pull together attorneys and academics engaged in these issues in order to expand the network of trained expert witnesses available to attorneys and to strengthen best practices in the creation of country condition affidavits. Panel presentations will address technical and academic subjects critical to asylum work, as well as explore policy and political conditions for asylum work. Presenters combine academics and attorneys from New Mexico and beyond.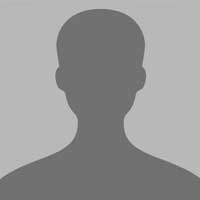 Dr. Kimberly Gauderman
Gauderman joined the University of New Mexico History Department in 1998. She teaches a variety of courses focusing on early and modern Latin American history. Reflective of her research interests and her concern for social justice and human rights, she focuses on the construction of institutional authority in the early modern and modern periods in Iberia and Latin America and the creation of racial categories, gender norms, and sexuality. She offers courses on early Mexico (including Central America), early South America, modern Central America and the Andean nations that include such themes as indigenous peoples, women, gender and sexuality and human rights. In addition to her research and teaching at UNM, Gauderman is on the board of faculty at FLACSO, Ecuador. For the last six years she has also worked as an expert witness for individuals seeking asylum from Andean nations and Central America. She has worked with attorneys across the nation to support women, members of the LGBTI community, and unaccompanied minors who seek asylum in the United States because of domestic, sexual, and gang violence.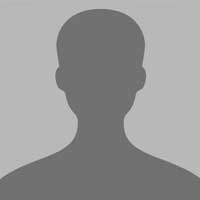 Dr. Elizabeth Hutchison
Hutchison received her PhD in Latin American History and her Masters in Latin American Studies at the University of California, Berkeley. Currently a Professor of Latin American History at the University of New Mexico, she specializes in the history of labor, gender, and sexuality in twentieth-century Latin America, with an additional focus on human rights in Cold War Latin America. Hutchison co-edited The Chile Reader: History, Culture, Politics, authored Labors Appropriate to Their Sex: Gender and Politics in Urban Chile, 1900-1930 (Duke, 2001), and has published in a variety of journals, including the Hispanic American Historical Review, Journal of Women's Studies, Historia, and Nuevo Mundo, Mundos Nuevos. Her current research concerns the history of domestic service in twentieth-century Chile, with a focus on working conditions, state regulation, and the political participation of household workers.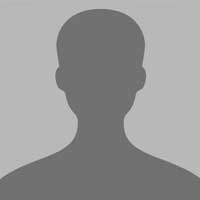 Maria Baldini
Baldini is the founder of Maria Baldini-Poterman & Associates, PC. Maria has been recognized nationally as a leading immigration attorney. In June 2013, she was awarded an American Immigration Lawyers Association (AILA) President's Commendation, "For Always Fighting for What's Right." In July 2010, AILA awarded Maria the Edith Lowenstein Award for Excellence in Advancing the Practice of Immigration Law. Since 2004, she has been recognized as a Leading Lawyer in Illinois in the area of immigration law.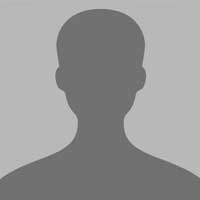 Blaine Bookey
Bookey is the Co-Legal Director of the Hastings Law School Center for Gender and Refugee Studies. Blaine is involved in many aspects of the Center's work including appellate litigation, international human rights, and research and policy analysis. In addition, Bookey is an Adjunct Professor at UC Hastings and is Co-Chair of the Board of Directors for the international women's rights organization MADRE. Prior to joining CGRS, she served as a law clerk to the Honorable Dolores K. Sloviter, United States Court of Appeals for the Third Circuit, and as a fellow with the Institute for Justice & Democracy in Haiti/Bureau des Avocats Internationaux in Port au Prince. She received the 2016 David Carliner Public Interest Award for her work on behalf of marginalized communities.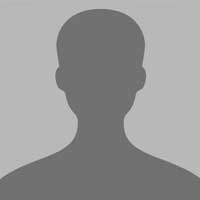 Dylan Corbett
Corbett is the founding director of the Hope Border Institute. He formerly worked as a staffer at the US Conference of Catholic Bishops on issues of justice, peace and human development as well as with the Campaign for Human Development, the national anti-poverty and social justice program of the USCCB. He has worked in the international development and nonprofit sectors in Washington, DC, Central America and South Asia, and has studied at the Catholic University of America in Washington, DC, and the Pontifical Gregorian University in Rome, Italy.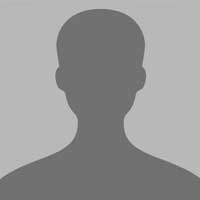 Dr. Thomas Davies, Jr.
Davies attended UNM between 1964 and 1966, receiving his PhD in Latin American History. He was active in the Civil Rights and anti-war movements and worked as a Lecturer in Latin American History for the Peace Corps at UNM, then moved on to a long academic career at San Diego State University, where he founded and served as Director for the Center for Latin American Studies for 23 years. He collaborated with political scientist Brian Loveman to produce edited collections on Latin American authoritarian and revolutionary movements that continue to be widely used in Latin American Studies courses. Davies began another long career as an expert witness in 2001 for asylum cases, focusing on LGBTI persecution, gang violence, and domestic violence cases from Latin America. His early affidavits, focusing mostly on LGBTI based asylum, are held as the "Tom M. Davies, Jr. Papers" at SDSU.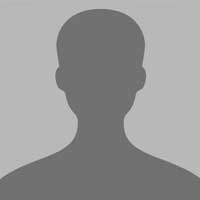 Natalie Hansen
Hansen is co-founder of Hansen & Taylor, PLLC, in Austin, Texas. She is a Portland, Oregon native, graduated from Seattle University School of Law in 2009 cum laude. Prior to opening Hansen & Taylor, PLLC, she was the Director of Pro Bono Programs at American Gateways. As Pro Bono Director, she mentored volunteer attorneys on asylum cases before the Executive Office for Immigration Review and on crime victims' visas before U.S. Citizenship and Immigration Services. She is a member of the Oregon State Bar.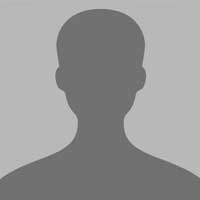 Allegra Love
Love is an attorney and director of the Santa Fe Dreamers Project. She began her career at Santa Fe Public Schools in 2005 as a bilingual elementary school teacher and followed her passion for working with immigrants to law school. After graduating from the University of New Mexico School of Law, she came to work for the Adelante program of Santa Fe Public Schools, where she founded Santa Fe Dreamers project. She volunteers extensively, both in her community and elsewhere, for organizations like the Santa Fe Youth Commission, No More Deaths, and New Mexico Dreamers in Action (NM-DIA). Most recently, she has worked to defend Central American women and children detained on the US border. She is a member of the American Immigration Lawyers Association (AILA). She has a BA from Dartmouth College, a JD from the University of New Mexico School of Law, and is a licensed teacher in the state of New Mexico.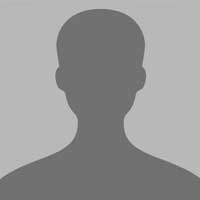 Dr. Nara Milanich
Milanich is a professor in the History Department of Barnard College, Colombia University. The focus of her research is Latin American history; comparative history of family and kinship; childhood; gender and reproduction; law; social inequality. She serves on the Editorial Board of the Hispanic American Historical Review and Historia (Pontificia Universidad Católica de Chile), and is a founding member of REHIAL, Red de Estudios de Historia de las Infancias en América Latina. She is also a cofounder of the Dream Act Faculty Alliance, a network of NYC-area faculty that supports undocumented students. Milanich has served as an expert witness and interpreter in political asylum cases, and traveled to volunteer at the family detention center in Dilly, Texas.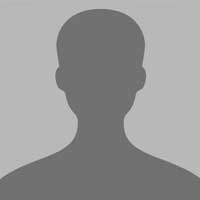 Aaron Morris
Morris is Executive Director of Immigration Equality, the nation's leading LGBTQ immigrant rights organization. Prior to becoming Executive Director, He led the organization's law and policy programs. He has supervised Immigration Equality's legal services, impact litigation, policy advocacy, and lobbying efforts. During his eight years with Immigration Equality, Morris has built close relationships with members of Congress, with top government agents at the State Department and the Department of Homeland Security, and with the White House. In addition to his work as an advocate in the United States, Aaron has traveled internationally, including to Russia and Jamaica, to speak about LGBTQ human rights at the invitation of local activists.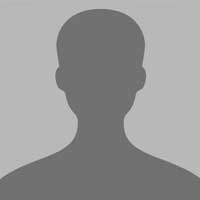 Dr. Gayla Ruffer
Ruffer is the founding Director of the Center for Forced Migration Studies at the Buffett Institute for Global Studies, Northwestern University. Her research centers on refugee rights and protection, addressing the relationship between international human rights and processes of justice. She has recently launched a research program on refugee resettlement and has been awarded grants from the National Science Foundation, the Social Science Research Council and the Kellogg Center for Dispute Resolution and is a Senior Fellow at the Kate Hamburger Kolleg/Centre for Global Cooperation Research (University of Duisburg-Essen). She has published on testimony and justice, asylum law and policy, refugee protection in a digital age, human rights litigation in transnational courts and immigrant incorporation and integration in Europe, with a recent book, Adjudicating Refugee and Asylum Status: The Role of Witness, Expertise, and Testimony (co-edited with Benjamin Lawrance, Cambridge University Press 2015). She is part of the forced Migration Upwards Mobility Project, serves on the executive committee of the International Association for the Study of Forced Migration, and has worked as an immigration attorney representing political asylum claimants. She holds a J.D. from Northwestern University and a PhD from the University of Pennsylvania.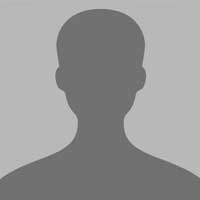 Dr. M. Gabriela Torres
Torres is a professor of Anthropology and Co-Director of the Wheaton Institute for the Interdisciplinary Humanities at Wheaton College, Massachusetts. She is a specialist in the anthropology of violence and the state, with research experience in the study of gender, memory and migration. Her research and publications are focused around theoretical questions of the nature and practice of violence, gendered effects of violence, the development of the state, urban development and identity formation. She has served as an expert witness in gender-based asylum cases.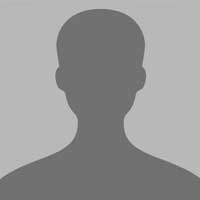 Dr. Ericka Verba
Verba is Director and Professor of Latin American Studies at California State University, Los Angeles. She is currently researching the biography of Chilean folklorist, musician, artist, and "mother" of the new song movement, Violeta Parra (1917-1967). Her prior research activities and publications focused on the intersection of gender and class politics in Chile in the early twentieth century and includes the book Catholic Feminism and the Social Question in Chile, 1910-1917 (2003). She was previously a member of the History Department at California State University, Dominguez Hills (2004-2015). She is also an accomplished musician and was a founding member of the Los Angeles-based new song groups Sabi´ and Desborde.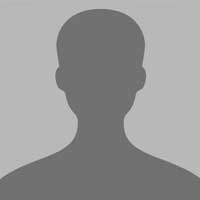 Sarah Wolff
Wolff is a partner in the legal firm Reed Smith in Chicago and is the co-chair of the Securities Litigation and Enforcement Group. Her areas of expertise include the anti-fraud provisions of the securities statutes, including insider trading matters, as well as the Foreign Corrupt Practices Act. She was named one of "America's Top 50 Women Litigators" by The National Law Journal, in December 2001, and has been selected by her peers for inclusion in The Best Lawyers in America for Commercial Business Litigation (2001-2016) and Illinois Super Lawyers for Securities Litigation (2001-2016). She has represented asylum applicants on a pro-bono basis for Reed Smith. Reed Smith won the American Lawyer's 2016 "Grand Prize for Global Citizenship" which recognizes pro bono work on behalf of refugees.
Organized by the LAII under the leadership of Dr. Kimberly Gauderman and Dr. Elizabeth Hutchison of the UNM Department of History, the conference is further generously supported by numerous sponsors. 
It is held as the LAII's fourth Richard E. Greenleaf Conference on Latin America in honor of Dr. Greenleaf, noted Latin Americanist and dear colleague.
Sponsors:
Latin American and Iberian Institute (with support from the US Department of Education Title VI)
Department of History
Department of Language, Literacy and Sociocultural Studies
Department of Obstetrics and Gynecology
Honors College
International Studies Institute
Feminist Research Institute
Office of Academic Affairs
Robert Wood Johnson Center Foundation
Dr. Tom Davies
Peace and Global Justice Studies Program
Reed Smith LLP
Women's Resource Center
Women Studies Program
Accommodations and Lodging: A discounted group rate has been arranged with the Hotel Parq Central in Albuquerque, NM, for out-of-town guests seeking accommodation. To obtain this rate, please contact Noelle Wallace at 505-242-0040, or by email, nwallace@hotelparqcentral.com.
Directions and Parking: The conference will be held in the UNM Student Union Building, which is building #60 on the UNM Campus Map. Visitor parking is available within easy walking distance (in building #198 on the campus map). All hourly parking is available at a rate of $1.00 per half-hour and may be purchased in the parking structure using pay stations that accept VISA, Mastercard, American Express, and Discover or through the use of Parkmobile to pay remotely by cell phone.