NY Times Draws on Expertise of Associate Researcher Stanley Hordes
December 3, 2018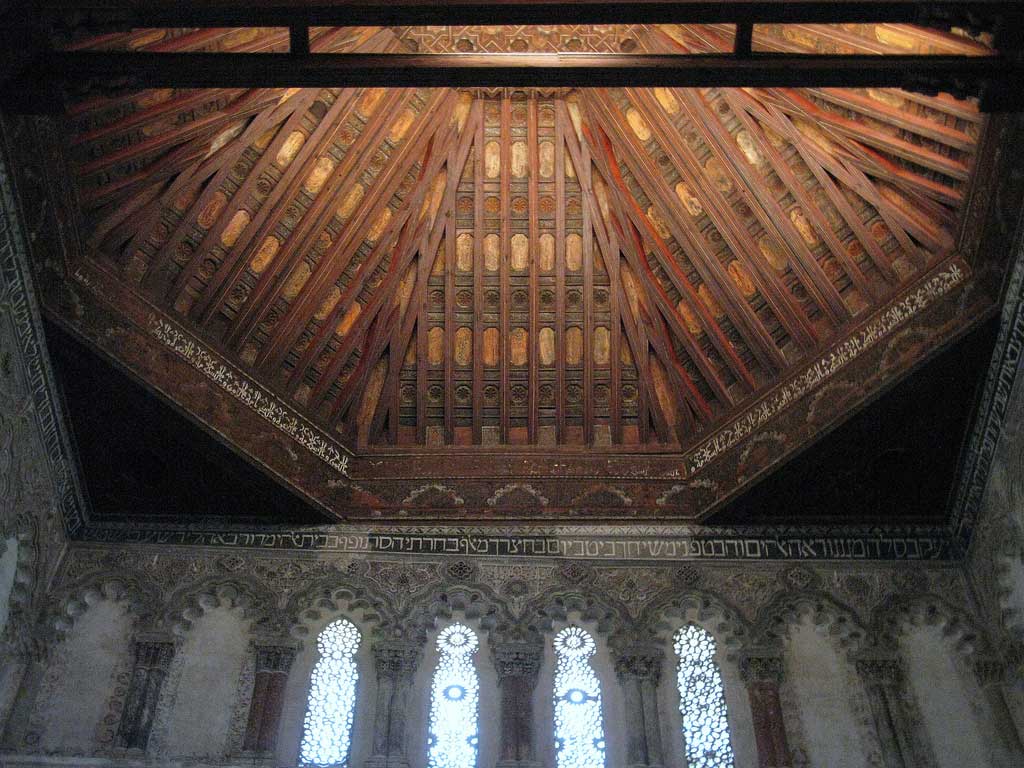 Photograph of the Sinagoga del Tránsito in Toledo, Spain. Reprinted CC from Spencer Means.
---
"Some Hispanics With Jewish Roots Pursue an Exit Strategy: Emigrate to Spain" was the title of a recent article in the NY Times. Written by Simon Romero, it turns to a local expert for part of the story. 
As Romero covers in the article, "a growing number of Hispanics from the United States benefiting from a 2015 Spanish law seeking to atone for one of the grimmest chapters in Spain's history: the expulsion of thousands of Sephardic Jews in 1492. The law offers citizenship to descendants of those Jews, many of whom converted to Catholicism but secretly adhered to Jewish traditions as they settled in New Mexico and other frontiers of the Spanish Empire."
Here in New Mexico, one of the foremost experts on this secret practice, often referred to as Crypto-Judaism, is the LAII's own Research Associate, Dr. Stanley Hordes, who was called upon for the article. Hordes, a former New Mexico state historian, explains New Mexico's unique history in regards to this Jewish resettlement. As Hordes points out in the article "'The isolation of New Mexico from the administrative center of Mexico City served as an attraction.'" The article elaborates, with Hordes further observing that this history can be documented via the "administrative and genealogical records [that] show the extent to which crypto-Jews participated in early exploration and settlement efforts in New Mexico in the 1580s and 1590s."
Hordes is an independent researcher, historian, consultant and author. As a Research Associate with the LAII, he has continued work on a multi-year project examining the history of crypto-Jewish settlement in the Spanish Caribbean islands of Cuba, Puerto Rico, Santo Domingo, and pre-British Jamaica. Among other endeavors, his research efforts include use of primary documents from the National Archive of Spain in Madrid and from the Archive of the Indies in Sevilla. He is a former New Mexico state historian and the author of, among other publications, To the End of the Earth: A History of the Crypto-Jews of New Mexico (Columbia University Press, 2008), a copy of which is on display in the LAII Reading Room.