Packed Event Highlighted Interest in New Mexico's Rich Bilingual Heritage
November 12, 2018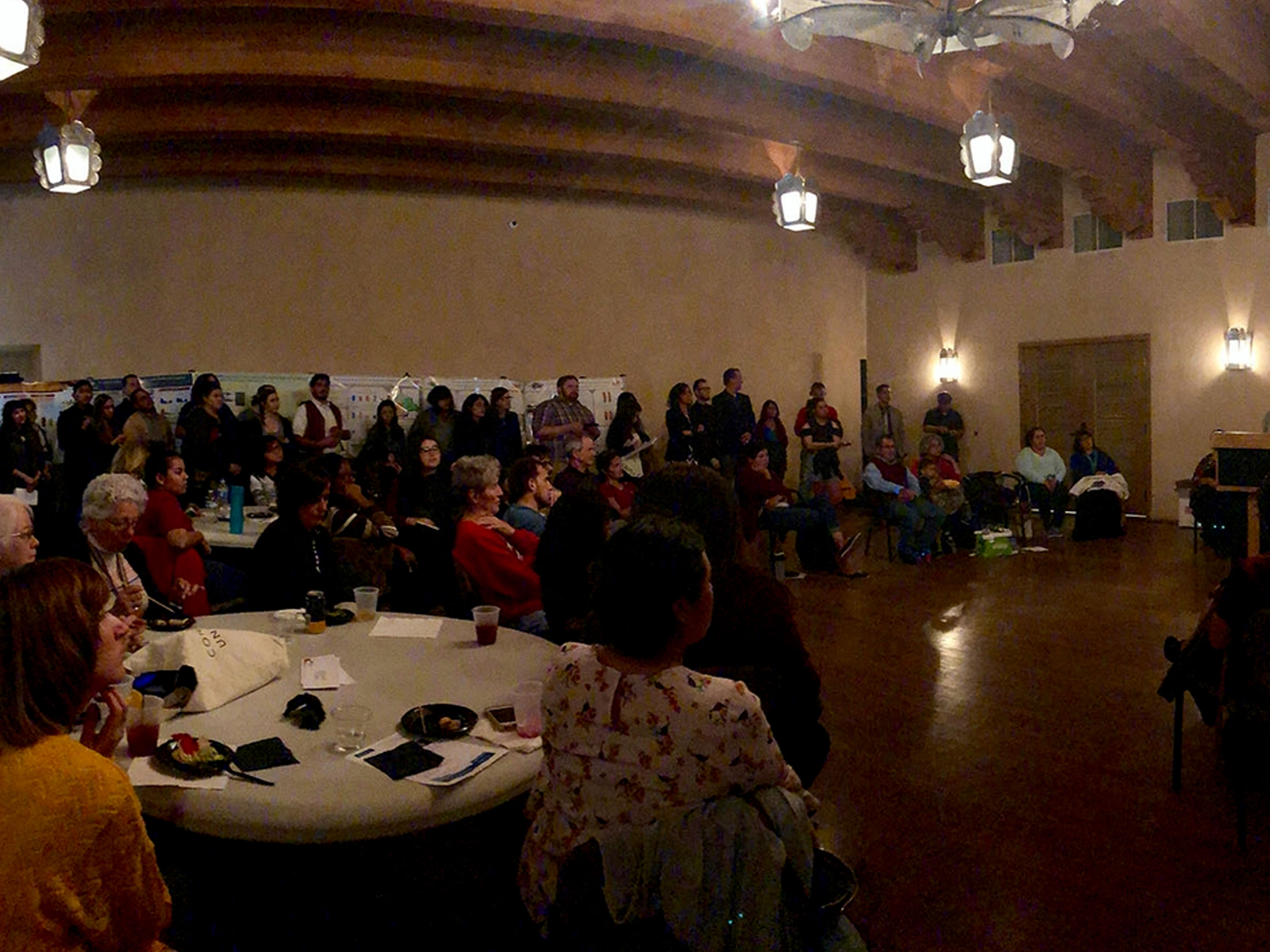 ---
This article was originally published as a UNM Newsroom article on November 12, 2018, as "Celebrating Bilingualism in New Mexico Spanish." The Latin American and Iberian Institute was proud to support this event, which was organized by Dr. Damián Vergara-Wilson and Dr. Naomi Shin, faculty affiliates of the Latin American and Iberian Institute.
===
New research on Spanish in New Mexico reveals that "bilinguals don't mix up their languages, they mix and match."
Salón Ortega at the NHCC was filled to capacity recently to celebrate bilingualism in New Mexico and to launch a new book, Bilingualism in the Community (Cambridge University Press, 2018), by former UNM Professors Rena Torres Cacoullos (also alumna) and Catherine Travis.
This research showcases the skilled language mixing of nuevomexicanos.
"Bilinguals keep linguistic systems separate even when using words from both languages in the same sentence," UNM Professor Emerita Joan Bybee noted.
This NSF-funded project brought together a team of student researchers. Daniel Abeyta (of Bosque School) described his experience recording conversations with friends, family and community members as being like taking a "cultural exchange in your own culture."
"It's exciting to see New Mexican bilinguals in the international scientific spotlight," said Damián Vergara Wilson, director of the Spanish as a Heritage Language program at UNM.
The event was attended by community members from young children to grandmas, together with K-12 teachers and university students and educators.
UNM VP for Student Affairs, Eliseo 'Cheo' Torres, urged young Hispanos to master their Spanish because of the doors it can open.