Study Abroad Program to Guatemala Extraordinary Experience for CNM Students
October 1, 2018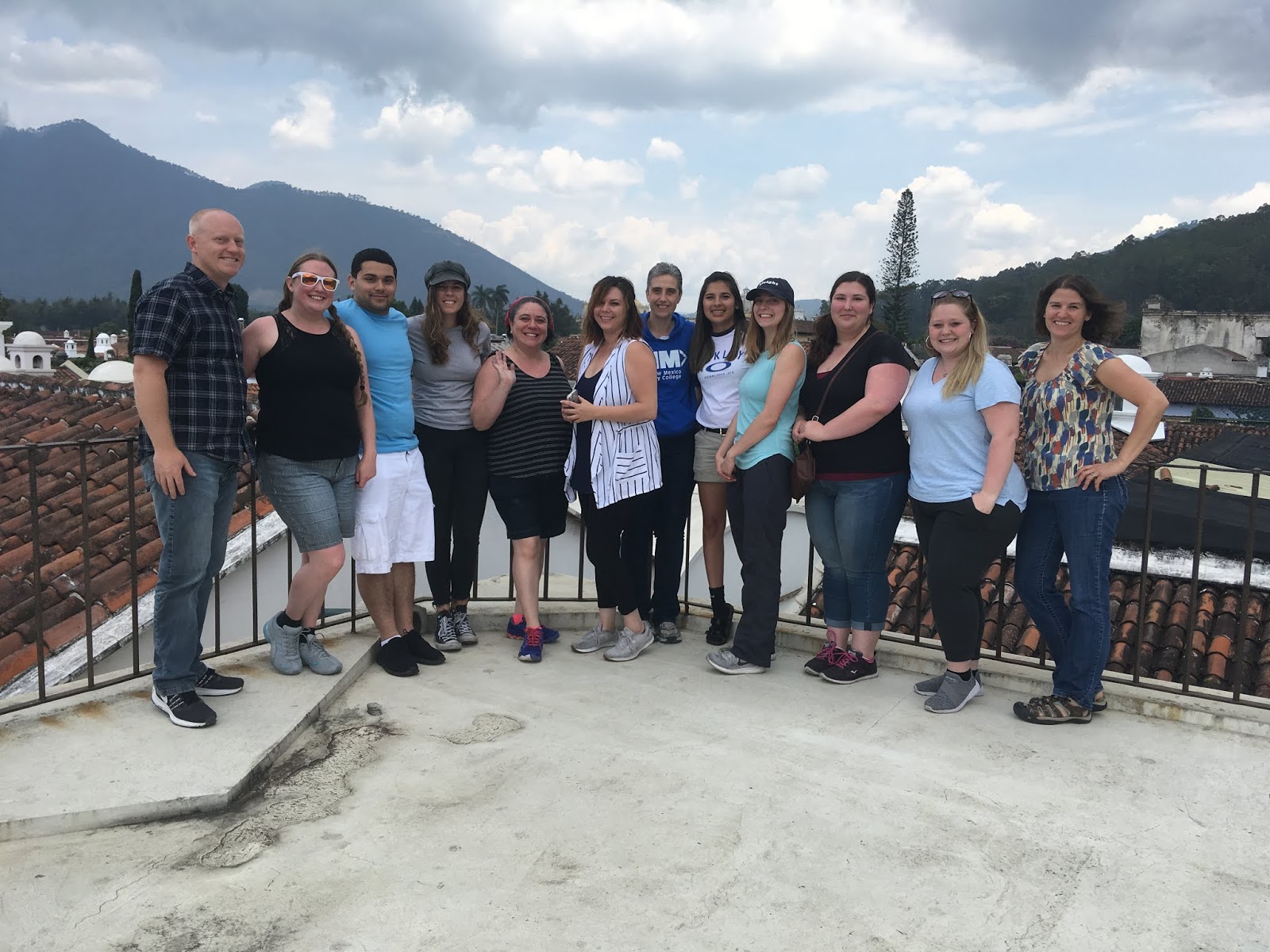 ---
In May 2018, Central New Mexico Community College (CNM) and The University of New Mexico (UNM) celebrated the culmination of four years of collaborative planning as CNM students and faculty ventured on their first study abroad trip tied to the community college's nascent Latin American Studies (LAS) program. Their destination: Antigua, Guatemala. Much like the ongoing partnership between CNM and UNM's respective LAS programs, the trip was supported by the UNM Latin American and Iberian Institute's (LAII) former Title VI National Resource Center (NRC) grant from the U.S. Department of Education. LAII Director Bill Stanley said, "Study abroad experiences are invaluable for students, especially when led by highly qualified faculty who know the study location well. Studying in Guatemala is eye-opening because of the country's intersection of indigenous and Hispanic cultures, complex history, and challenging social issues, so we were especially pleased to have been able to help support this program."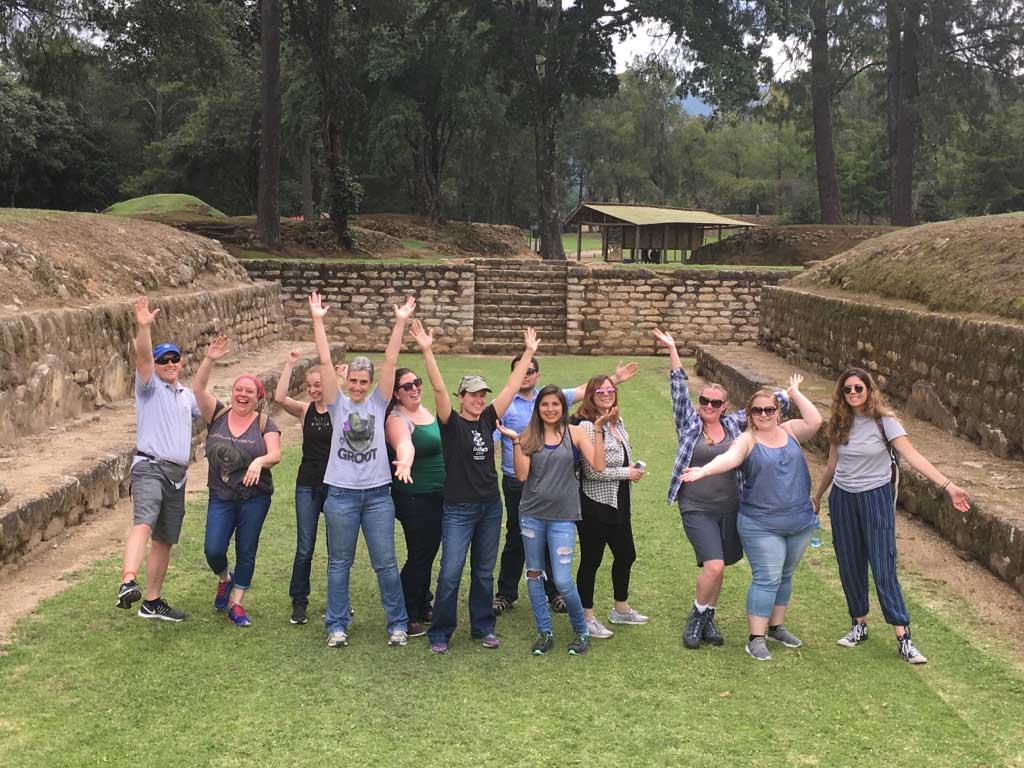 CNM professors Brandon Morgan and Jessica Craig led the group of ten CNM students on the eight-day study abroad trip. Dr. Erica Volkers, Dean of the CNM School of Communication, Humanities & Social Sciences, said, "One of the important considerations in the design of this study abroad experience was how we could make it accessible to non-traditional students who may work full-time, have families, and/or have fewer financial resources and I feel like we achieved that goal." This was the first time that any of the students had visited Guatemala and, for a few students, was their first time outside of the U.S. For students and faculty alike, it was nothing short of an extraordinary and rewarding experience.
The curriculum focused on anthropology, history, political events, and social relations. Casa Herrera, affiliated with the Mesoamerica Center at the University of Texas at Austin, handled the on-the-ground planning and arrangements for the program. Casa Herrera planned engaging activities for the group and took care of logistical details, including transportation and supporting a bilingual guide.
One of many highlights of the trip was an excursion to the late-classical ruins of Iximché. Morgan said, "Several of the students have an interest in archeology and one in particular had studied Mesoamerican ball courts in great detail before the trip. We were all excited to stand inside the ball court."
Later in the week, the group visited women's weaving cooperatives operated by local Maya women to cultivate their unique art form and provide crucial services, including educational opportunities, for their communities. Students also learned how to make pepián and jocón, two uniquely Guatemalan dishes, at La Tortilla Cooking School. "The cooking school was a particularly fun experience," Craig said.  "Perhaps the best part - having a delicious meal together at the end!"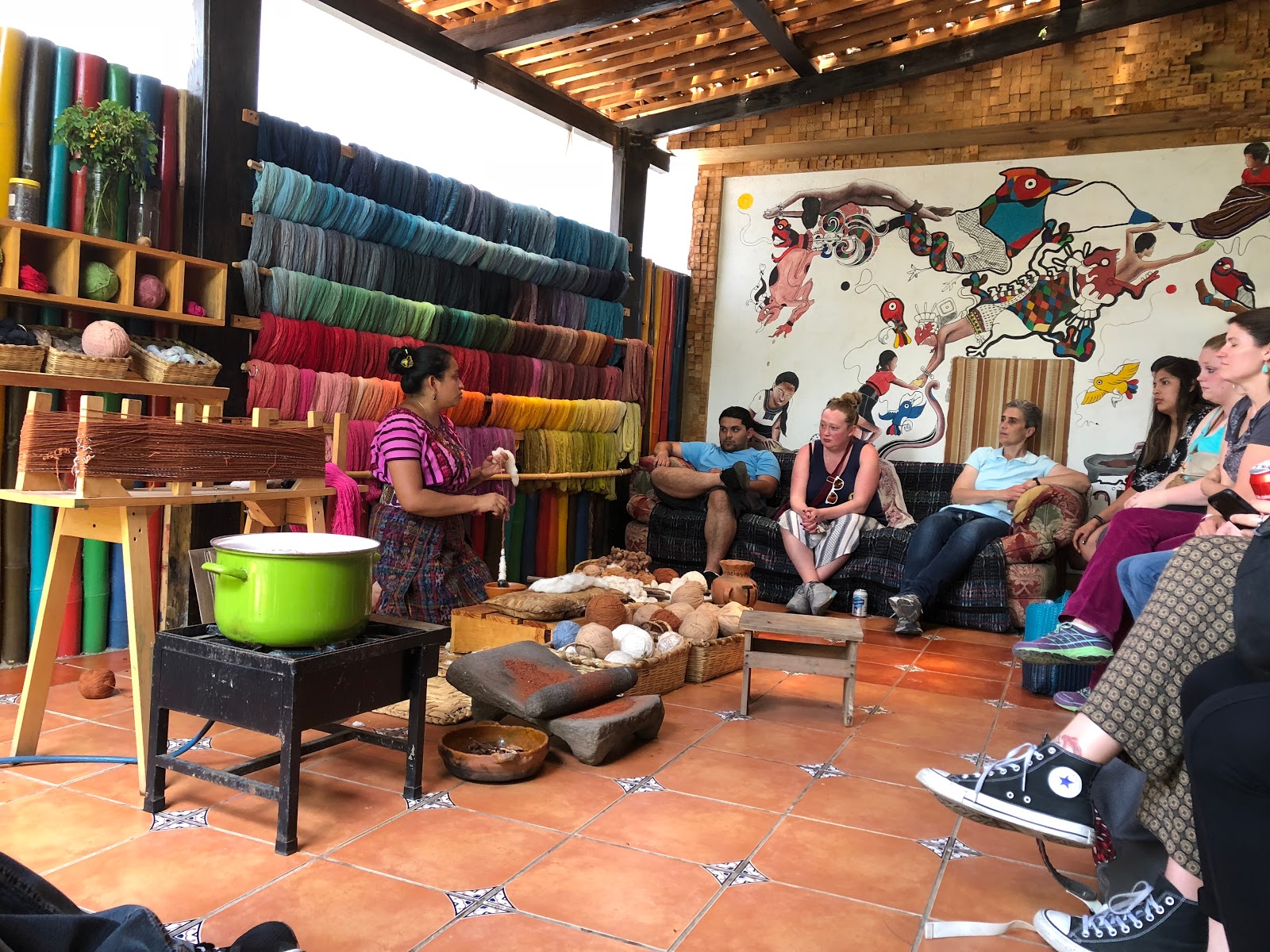 Throughout their time in Guatemala, students stayed with host families and were immersed in the local culture. Without exception, the students reported having excellent experiences with their families and said that the home stay aspect of the program was one of the best things about it. After eight days packed with activities and classes everyone was ready to return home to Albuquerque while contemplating a future return trip to Guatemala.