Voices from the Field: Nora Lamm
September 26, 2018 - Nora Lamm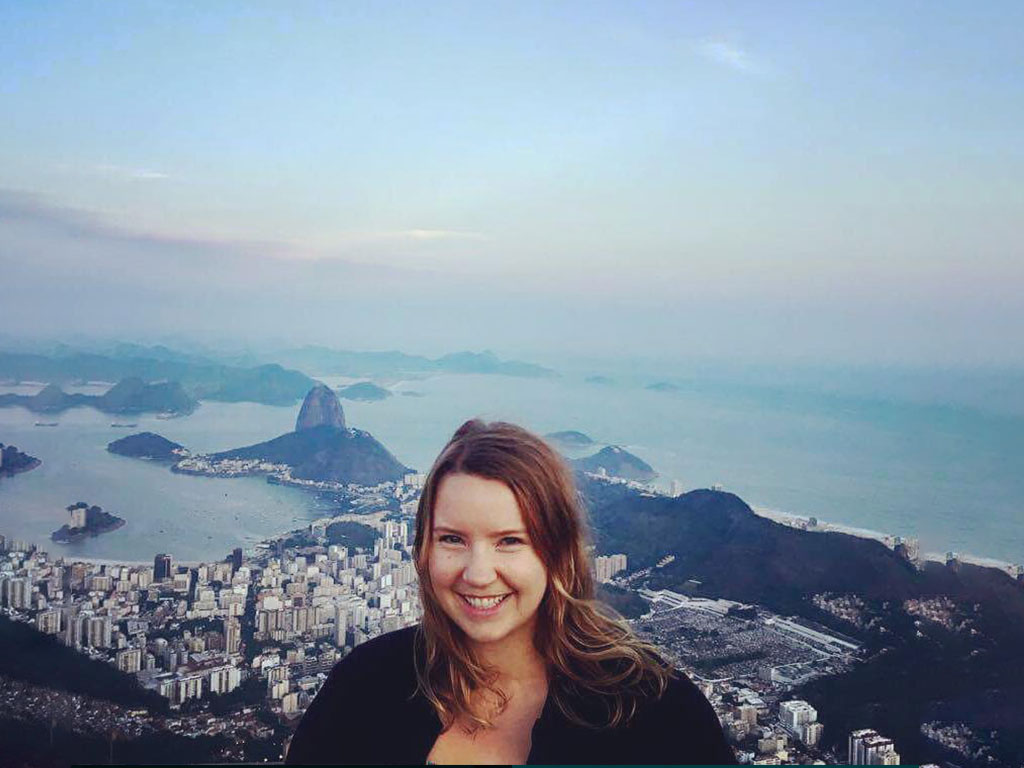 Voices from Field
---
Nora Lamm is a dual degree master's student in the Latin American Studies and Community and Regional Planning programs, with graduation scheduled for this fall. She returned to campus this fall after living abroad as a FLAS and Boren Fellow, experiences that she says have left her feeling well prepared to work at the federal or international level.
Her time in the MALAS and MCRP programs has been marked by engaging coursework on campus as well as international travel and professional experiences. In 2016-2017, she received a Foreign Language and Area Studies (FLAS) fellowship, which supported her continued study of Portuguese, which she had started learning as an undergraduate. The FLAS provided the support she needed to pursue a dual Master's degree while simultaneously maintaining a high level of Portuguese with the intention of continuing research in Brazil or working professionally there in the future. During her FLAS year, Nora took two advanced Portuguese seminars, which greatly improved her writing and conversational skills and deepened her knowledge of Brazilian history, politics, literature, and culture. Nora's FLAS year turned out to be especially critical when it segued into being selected for an internship the following summer at the U. Consulate in Rio de Janeiro, Brazil, where she depended on her Portuguese skills daily.
From there, it was a natural step for her to apply to the Boren Fellowship program, an initiative of the National Security Education Program, which provides unique funding opportunities for US students to study less commonly taught languages in world regions critical to US interests. The fellowship allows students to design their own program, an opportunity that Nora pursued by deciding to spend the year in Rio de Janeiro. In Rio, she interned at a local think tank called the Igarape Institute which produces research on complex security, justice, and development challenges in Brazil, Latin America, and Africa. She also enrolled in advanced Portuguese courses at the Pontifical Catholic University of Rio de Janeiro (PUC-Rio), the second largest university in the city. Nora believes that her many years of studying Portuguese greatly contributed to her experience in Rio and directly impacted her ability to experience the culture, make lasting friendships, and establish wonderful academic and professional connections.
In exchange for funding, Boren fellows commit to working for the federal government for at least one year after graduating. With the skills that Nora gained during her FLAS and Boren fellowships, she describes feeling well prepared to work at the federal or international level and hopefully contributes to a greater understanding between the US, Brazil, and all Lusophone countries.