Cine Magnifico Returns for Sixth Annual Latino Film Festival
July 10, 2018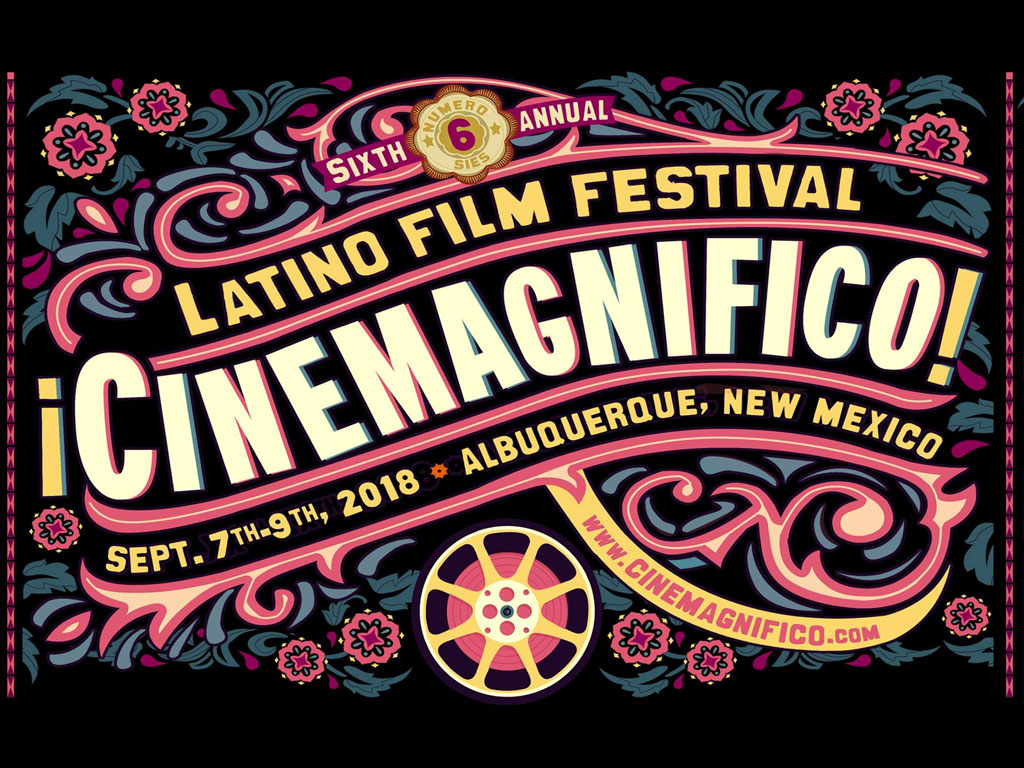 Poster design by Jeff Drew.
---
The UNM Latin American & Iberian Institute (LAII) is proud to partner once more with Instituto Cervantes of Albuquerque in the presentation of ¡Cine Magnífico! as the event celebrates its sixth year as New Mexico's largest Latino film festival. 
To be held September 7-9, 2018, ¡Cine Magnífico! celebrates Spanish and Latin American culture through showings of some of the best of modern cinema in a weekend-long program, featuring work by first-time filmmakers and established masters alike. The subject matter runs the gamut from comedies, actions, romances and documentary films, to dramatic masterpieces. Some of the riskiest and most innovative films of recent years will be included. Instituto Cervantes, which oversees the festival from start to finish, also partners with the LAII and other community organizations to support year-round educational programming designed to highlight Latin American and Iberian culture through cinema and other media.
In 2018, the ¡Cine Magnífico! team has selected a set of films that promises to enrich conversations focused on timely issues throughout the Spanish-speaking world, from Spain to Argentina. The majority of films will be screened at the Guild Cinema, with complementary movies taking place at UNM (schedule pending).
For more information, including ticket information and showtimes, visit the festival website or follow along on Facebook.