XVIII Poesía Eres Tú Contest Celebrates Spanish Language and Culture Among Elementary Students
May 9, 2018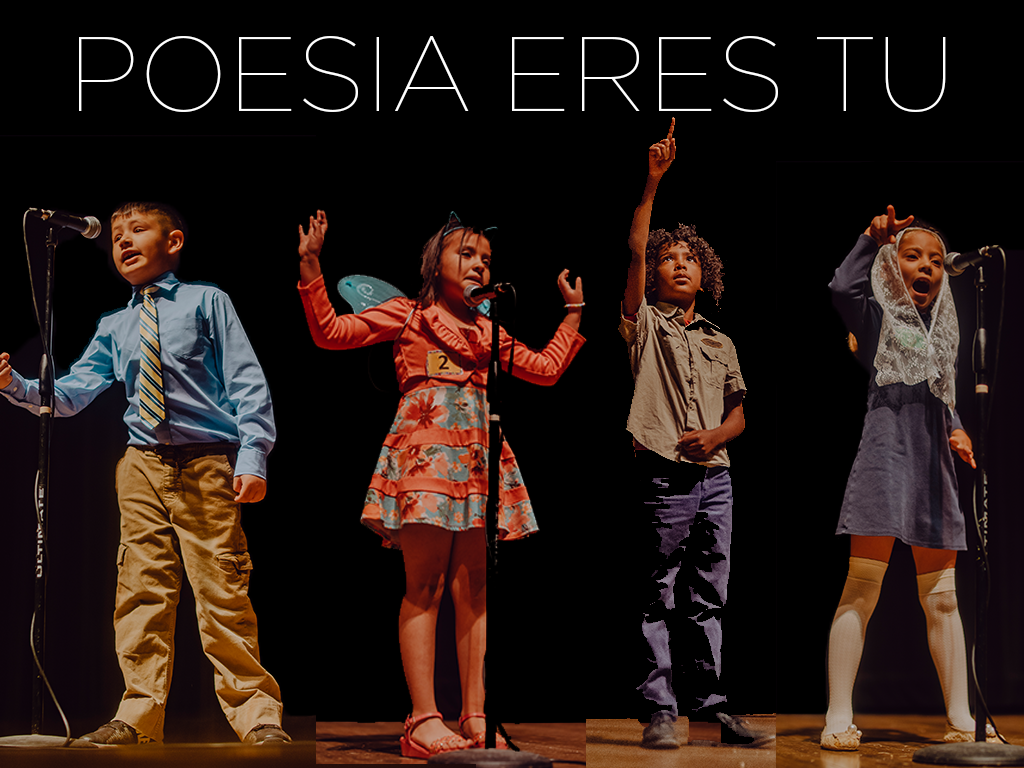 ---
Now in its 18th year, the LAII recently invited approximately sixty students to take the stage at the National Hispanic Cultural Center (NHCC) on April 27, 2018. Their mission: to recite Spanish poetry from memory, dramatizing the poem in the process. Known as Poesía eres tú, the event is organized in collaboration with the Spanish Resource Center of Albuquerque, Instituto Cervantes of Albuquerque, and the National Hispanic Cultural Center. 
Poesía eres tú has strengthened the learning and teaching of Spanish language and culture among elementary school students for nearly twenty years. Each spring, organizers invite elementary school students from grades first through fifth to the NHCC's performing arts building, where the students recite a memorized, dramatized poem in Spanish. The students come from public, private, and charter schools, and are recognized alongside teachers, family, and friends. Poems are shared with the audience in the most beautiful and inspiring fashion.
This year we welcomed the participation of returning and new school partners, including Alvarado Elementary School (Reyes Recuero), Armijo Elementary School (Rafael Alvarez), Cien Aguas International (María González-Schuppert, Colleen Elder), Cochiti Elementary School (Lesley T.  Cummins, Corina Fraire-Duran), Coronado Elementary School (Anna Marie Ulibarri), East San Jose Elementary School (Federico Beckmann), George I Sanchez C. Comm. School (Víctor de la Cruz), Manzano Day School (Carla Balkins), Montezuma Elementary School (Marisol Williams), New Mexico International School (Monica Kozlowski), and Painted Sky Elementary School (Luz Chavira). 
Student participants are judged by a panel of native Spanish speakers for whom poetry has special significance. This year the judges panel included doctoral student Diego J. Bustos and Dr. Carmen Julia Holguín of the Department of Spanish and Portuguese, and Dr. Patricia Rosas Lopátegui of Chicana and Chicano Studies. Their task of serving as judges is immeasurable, as all of the students arrive with excellent preparation, coached by their remarkable teachers. We extend our gratitude to them. We also extend thanks to Daniel Ward, the photographer who captured the images shared below. For a complete set of photos, see the Flickr album.
New schools are invited to join us for the nineteenth edition of Poesía eres tú, to be held in April 2019. An information session will be held in Fall 2018 to discuss the process. For more details, please contact laiioutreach@unm.edu.
Photos
---