LAS Convocation Celebrates 2018 Graduates
April 24, 2018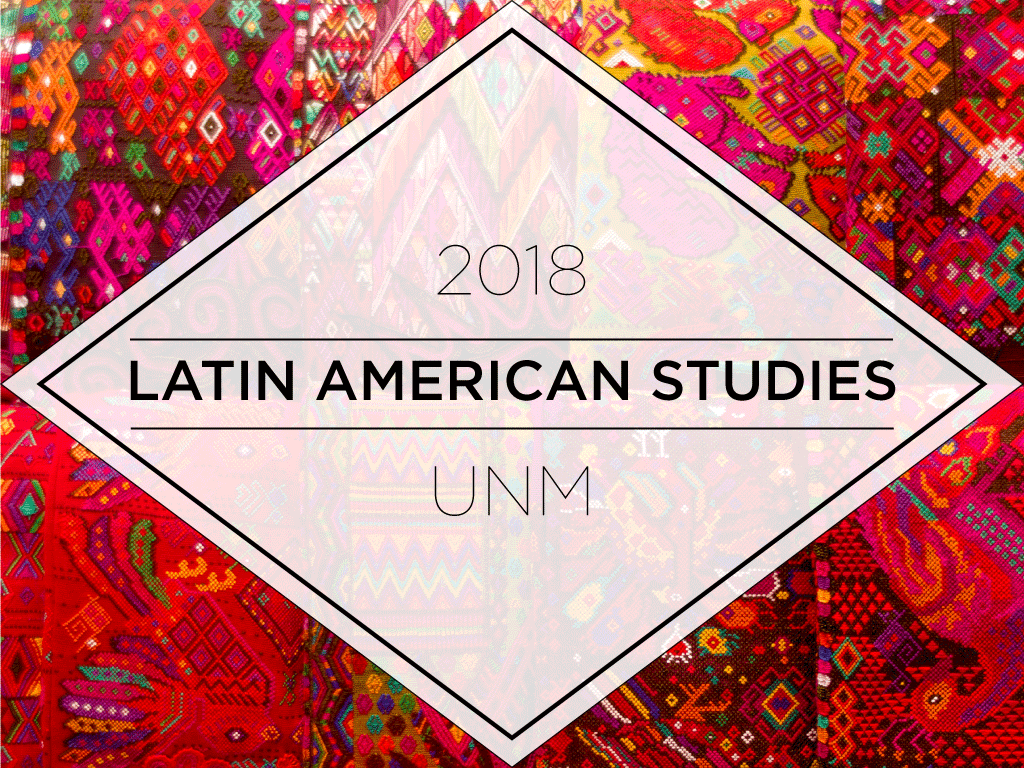 ---
Each spring, the UNM Latin American & Iberian Institute (LAII) holds a departmental convocation to celebrate its graduating students. In completing the Latin American Studies (LAS) program, these students join the ranks of UNM's distinguished alumni and become part of UNM's long history of dedication to Latin America.
This year, the departmental convocation will take place on Friday, May 11, at 1:00 pm in the UNM Hibben Center atrium. All are welcome to join us for this celebration of 2018 Latin American Studies (LAS) graduate and undergraduate students. The keynote speech will be offered by Ivis Garcia Zambrana, UNM LAS alumna and Assistant Professor in City and Metropolitan Planning (CMP) and Vice Chair of the Planning Commission at the University of Utah in Salt Lake City. 
UNM has been granting LAS undergraduate and graduate degrees since 1941. The LAS program is administered by the LAII in partnership with the College of Arts and Sciences, which confers LAS degrees. The LAS program draws on UNM's cross-campus excellence in research, scholarship and teaching on Latin America, and is dedicated to advancing knowledge in, and service to, the field.
As one of the top institutions in the US for Latin American studies, the LAII provides a comprehensive and engaging environment for the study and research of Latin America. Graduates of the LAS program have held positions as city planners, data analysts, economists, health care workers, lawyers and legal advocates, librarians, professors, program directors, social workers, and teachers, among many others.
In 2018, the LAII recognizes the following individuals as they complete a BA, MA, or PhD in Latin American Studies:
Alin Badillo-Carillo, MALAS
Emma Burns, BA
Nicholas Cardona, BA
Stephanie Ferrel, BA
Kalyn Finnell, MALAS/MCRP
Valeria Garcia, MALAS/JD
Lauri Gonzales, MALAS
Yolanda Ledesma Silva, PhD
Yessenia Lentz, BA
Marco Torres, MALAS/MA in Hispanic Linguistics
Joel Trujillo, BA
To learn more about the graduating class, see our undergraduate and graduate profiles, or visit the LAII's Instagram account, where many of our recent photos highlight the students' parting thoughts and memories. Below, too, are selected photos of our graduates.