Young People's Poet Laureate Speaks on Peace through Poetry
April 24, 2018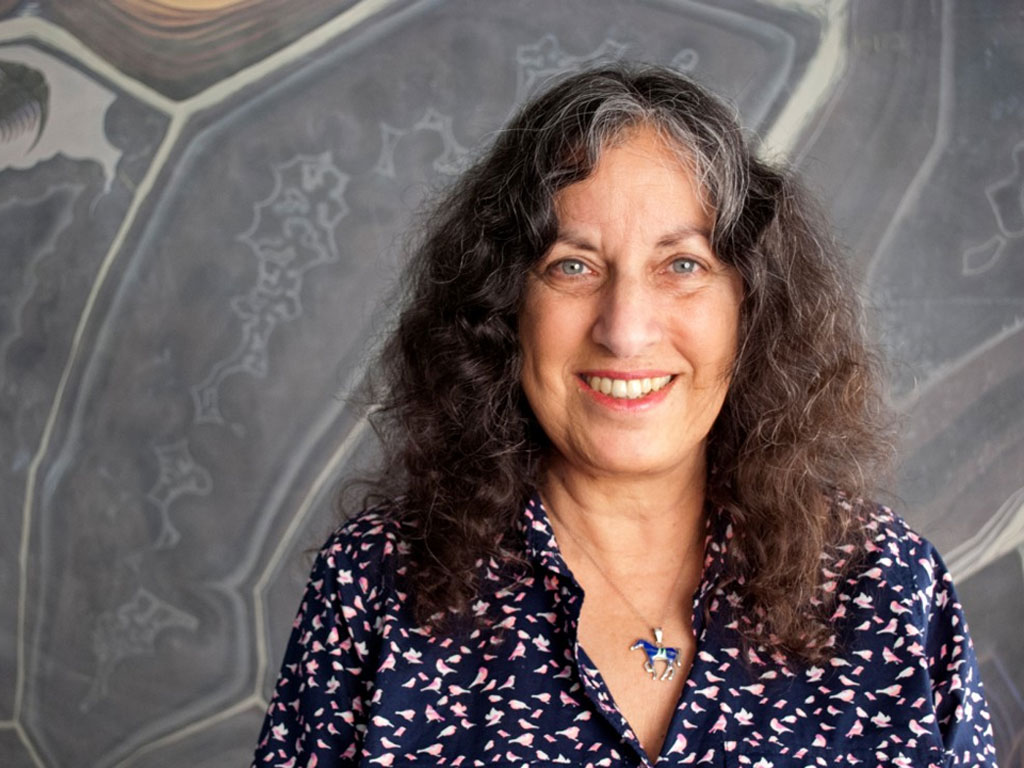 ---
The Latin American & Iberian Institute, in partnership with Bookworks, the National Hispanic Cultural Center, and the Poetry Foundation, is pleased to announce a free, public reading with award-winning author Margarita Engle. Engle is designated by the Poetry Foundation as the Young People's Poet Laureate, serving from 2017 to 2019. Awarded by the Poetry Foundation for a two-year term, the Young People's Poet Laureate aims to raise awareness that young people have a natural receptivity to poetry and are its most appreciative audience, especially when poems are written specifically for them.
Her reading will take place Tuesday, May 1, 2018, from 6:30 - 7:30 pm at the National Hispanic Cultural Center, in the NHCC History and Literary Arts Building. She will draw on her award-winning young adult memoir, Enchanted Air, and speak on the theme of "Building Bridges, Not Walls: Poetry as Peacemaking." A book-signing will follow, with copies of Engle's books available courtesy of Bookworks.
During her visit to New Mexico, Engle will also spend time with students at Atrisco Heritage Academy, Sky City Community School, Zia Elementary, Dolores Gonzales Elementary, and Washington Middle School. "I love to write about young people who made hopeful choices in situations that seemed hopeless," says Engle. "My own hope is that tales of courage and compassion will ring true for youthful readers as they make their own difficult decisions in modern times."
"Margarita's writing, and stage presence when she reads, captivates young people. The vivid imagery in her historical novels makes reading them feel like time travel," says Katherine Litwin, Poetry Foundation library director. "She's been an inspiring Young People's Poet Laureate."
Engle is the first Latino to serve as Young People's Poet Laureate. She developed a deep attachment to her mother's home country of Cuba during childhood summers there with relatives. These trips to Cuba sparked Engle's literary imagination and had a great influence on her writing.

Poet, novelist, and journalist Margarita Engle was born in Pasadena, California, to a Cuban mother and an American father. She is the author of many children's books, including Drum Dream Girl: How One Girl's Courage Changed Music (2015), The Sky Painter: Louis Fuertes, Bird Artist (2015), Mountain Dog (2014), When You Wander (2013), and Summer Birds: The Butterflies of Maria Merian (2010). She has also authored the novels Singing to Cuba (1993) and Skywriting: A Novel of Cuba (1995), as well as several young adult novels in verse, including Silver People: Voices from the Panama Canal (2016); The Lightning Dreamer: Cuba's Greatest Abolitionist (2015); The Surrender Tree: Poems of Cuba's Struggle for Freedom (2008), which received a Newbery Honor and won a Pura Belpré Award; Tropical Secret (2009), winner of a Sydney Taylor Award for Teen Readers and a Paterson Prize; and Hurricane Dancers (2011), nominated for an ALA Best Books for Young Adults award. Engle has also authored the Pura Belpré Author Award–winning memoir Enchanted Air (2016). On the impact Cuba has had in her writing, she says, "For more than three decades, official US government travel restrictions made [visiting Cuba] impossible, so I used my imagination, remembering childhood visits, and wondering about the person I would be if that right to travel back and forth freely had not been taken away from me by a historical situation." Engle lives in central California.