Writing Resistance Symposium Brings Acclaimed Brazilian Writers to Campus
April 17, 2018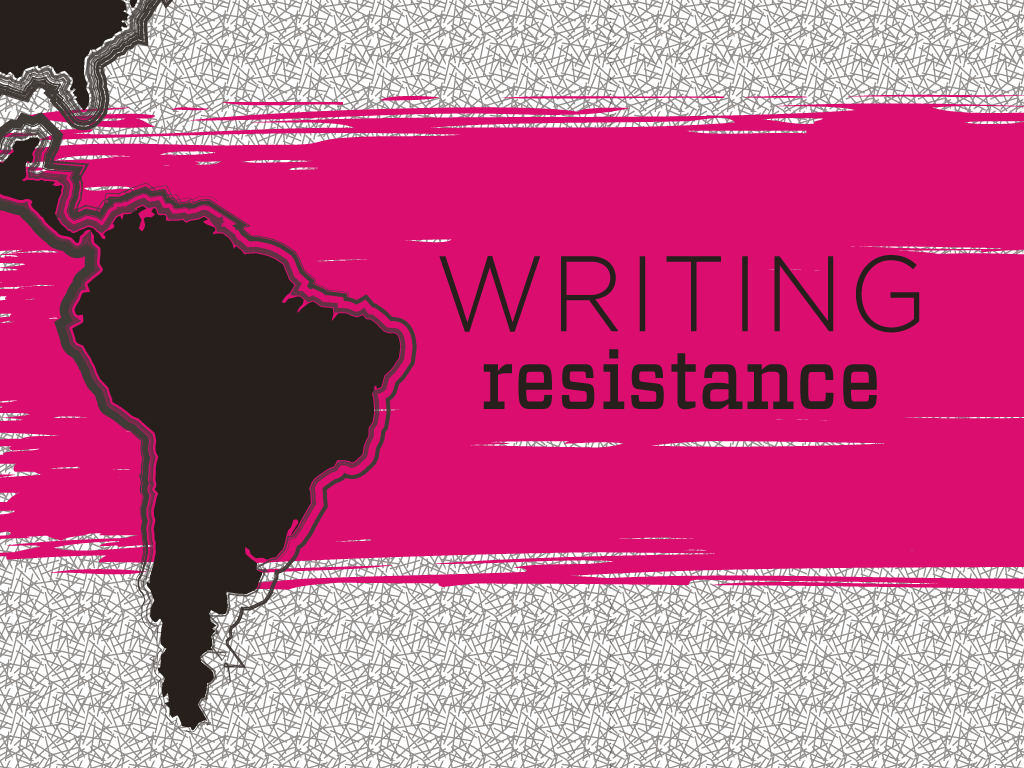 ---
The LAII, in partnership with the UNM Department of Spanish and Portuguese, is pleased to announce "Writing Resistance," a mini-symposium focused on the theme of writing resistance and featuring Brazilian author and 2016 recipient of the prestigious Prêmio Jabuti award Natalia Borges Polesso, and literary and cultural critic Leonardo Tonus. To be held Tuesday, April 24, 2018, from 2:00-5:00 pm in UNM Ortega Hall, the event will bring together literary criticism and creative writing to address how literature broaches contemporary socio-political issues. 
Participants are invited to engage with the speakers in several ways:
Creative Writing Workshop with Natalia Borges • Ortega 137 • 2:00 - 3:15

Lecture with Leonardo Tonus, "Refugees and Migrants: Resistances in and of Literature" • Ortega 135, 3:30 - 5:00 pm

Lecture with Natala Borges, "Amora: Lesbian Protagonists" • Ortega 135, 3:30 - 5:00
On the one hand, literary scholar Leonardo Tonus will invite participants to question how contemporary authors are engaging the present socio-historical moment. Tonus looks whether contemporary literature establishes a critical dialogue of resistance or whether contemporary literature favors marketable narratives that spectacularize human suffering and migratory movements. On the other hand, writer Natalia Borges Polesso addresses the issue of labeling in her own output. She will reflect on how she, as an author, attempts to avoid the trap of having her works pigeonholed by the label of "lesbian" literature. Additionally, Dr. Polesso will offer a creative writing workshop to students. 
Organized by the UNM Department of Spanish in Portuguese in partnership with the Printemps Littéraire Brésilien, this symposium constitutes a small part in a larger research and educational initiative that aims to promote Lusophone literatures around the World. This annual colloquium was originally idealized by professor Leonardo Tonus (Sorbonne Université) to promote and to expand the training of students in institutions of higher education. 
Since its inception in 2014, the event has become an important space for debates on Brazilian literature, fomenting new readings and enriching experiences around the Portuguese language. More than 50 artists, among  novelists, writers of short fiction, poets, illustrators and essayists will participate in the fifth edition of the Printemps Littéraire Brésilien, which will take place between March 14th and May 10th, 2018, in four European countries (France, Belgium, Luxembourg and Germany) and, for the first time in the United States. Roundtables, readings, poetry events, writing workshops and book launchings will take place in bookstores, cultural centers, institutional and educational spaces aimed at a wide audience. The Salon Livre Paris 2018 will also host authors for debates and book signings.