Afro-Mexicanx Music and Culture Focus of Segundo Encuentro Burqueno
April 4, 2018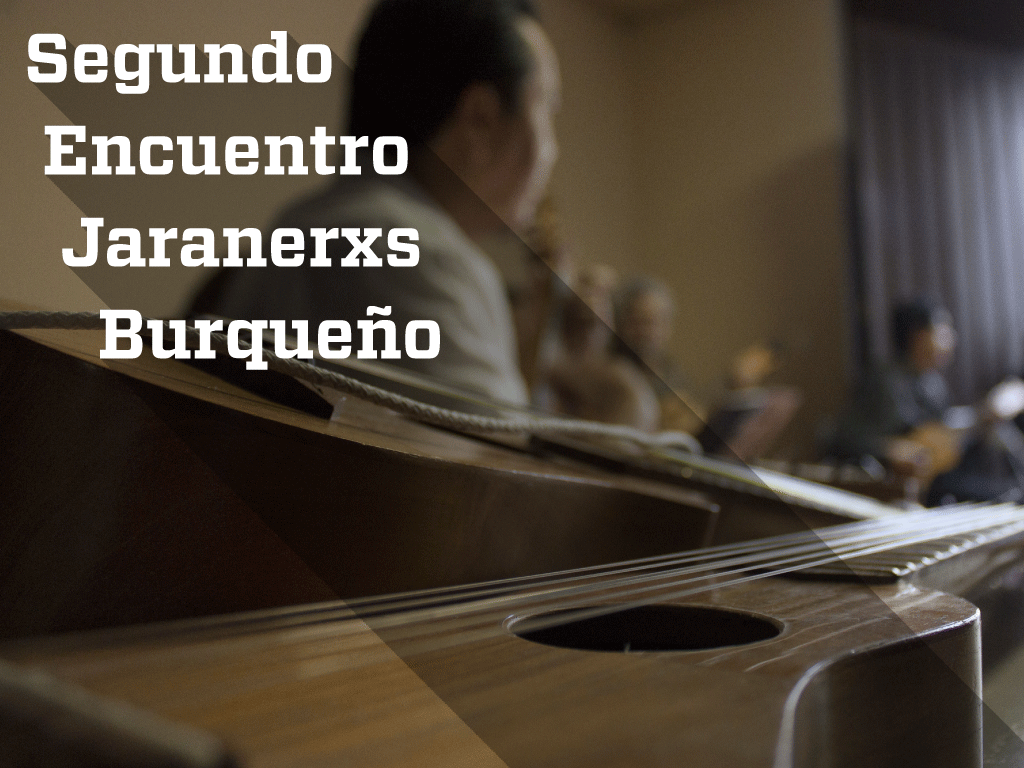 ---
Organized by Chicana and Chicano Studies and Proyecto Jaranera, the Segundo Encuentro Jaranerxs Burqueño 2018 (Wednesday, April 11 - Saturday, April 15, 2018) offers a week of community building with two Son Jarocho musicians from Veracuz, Mexico, Patricio Hidalgo and Esther Cruz Marantos. As keepers and experts of Afro-Mexican folk music, they will share historical knowledge of Son Jarocho and host zapateado (dance), lyric writing, and jarana workshops. This week-long program is open to anyone interested in learning about Afro influences in Son Jarocho, and all activities are free and open to the community.
The week begins with a bilingual presentation, "Afrojarocho y la voz femenina en el son veracruzano," by the visiting speakers. Hidalgo and Cruz Marantos will speak at noon at the Latin American & Iberian Institute (801 Yale Blvd NE). Hidalgo will share her life experience, which is to say her adventures in Son Jarocho music. In her words, "me relacionen con una comunidad de amigos, de poesía, de historias, de música y de zapateado." She will focus in particular on exploring the role of women in the performance of jarocho dance, as well as share her creative process for writing sones, décimas, and poetry. Cruz Marantos, musician and versador of Son Jarocho, will offer a complementary master presentation about his knowledge of the African roots and retention in Son Jarocho. In particular, he will share his experience of the process of writing a series of congas and his Afrojarocho project. 
Patricio Hidalgo was born in San Andrés Tuxtla and has been playing since the age of ten. He is a revered Son Jarocho maestro and has created several internationally known Son Jarocho groups, including Mono Blanco, Chuchumbé, Quemayama and Afro-Jarocho. In addition to forming numerous well respected sonero groups, he has also independently released three albums in his career: !Caramba niño!, Contrapunteo y Subterráneo and has also published a book on Son Jarocho titled Rebeldía del alma.
Esther Cruz Marantos has studied percussion and dance in Senegal, Congo, Guinea, Cuba, and her home in Veracruz since 1996. Cruz co-founded the group Afro-Jarocho with Patricio Hidalgo and has toured with musicians Zenen Zeferino and Los Cojolites to continue spreading the music and cultural teachings of Son Jarocho. Their collaborative project, Sonando Sur, has a goal of providing a contemporary perspective on this evolving music that will be shared in context with other traditions of Latin American traditions. Sonando Sur has participated in several tours most notably including the 1st Encuentro de Soneros in NYC 2013 and a tour in various parts of the United States in 2015 for "Café con pan y vuelta pa ́tras".
For full and up-to-date information regarding the complete program, please refer to the event on Facebook. Please note that program coordinators have kindly requested RSVPs to help with planning.