MALAS Student Profile: Devon Lara
February 28, 2017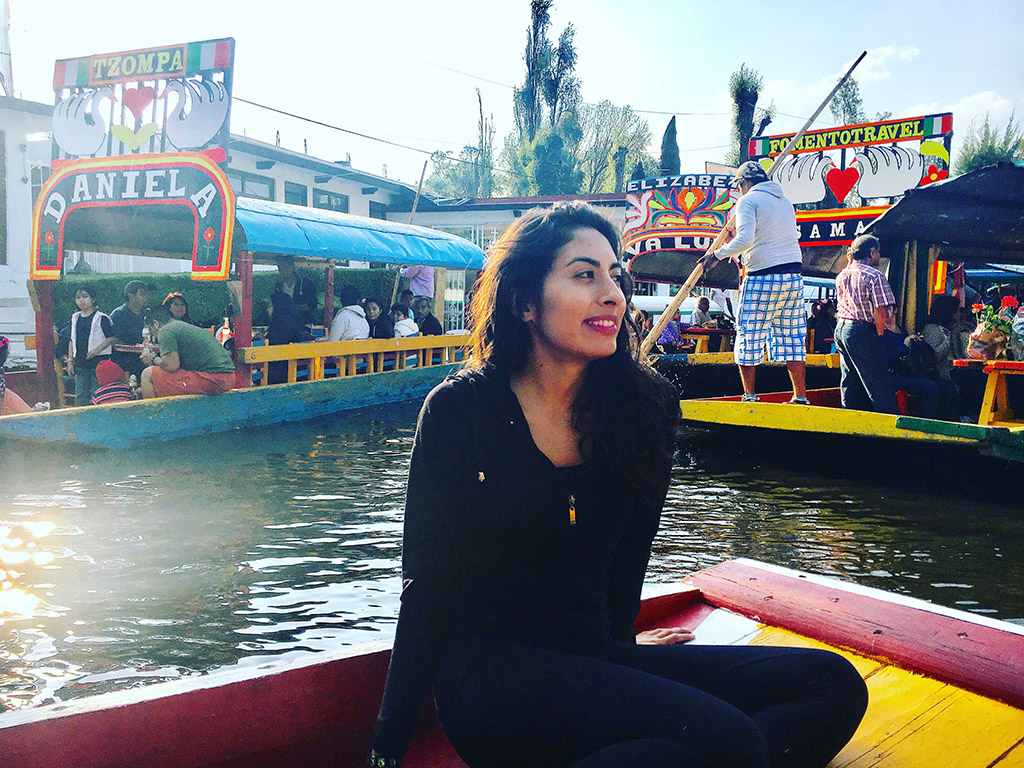 Image: Photograph reprinted with permission of Devon Lara.
---
Devon received her B.S. in Biology with minors in Spanish and Honors from the University of New Mexico. She chose to also attend graduate school at UNM because of its combined Public Health and Latin American Studies dual-degree Master's programs. The dual-degree program is uniquely designed and conducive to the training she hopes to gain, balancing academics, research, and national and global practice with Latino populations. Devon's research interests include Latino and immigrant health and Mexico-U.S. border health.
Personal influences have also propelled Devon to pursue graduate school in Latin American Studies. Devon was born and raised in New Mexico and comes from a strong Latino family full of customary tradition, ideals and perspectives. As she grew up, Devon noticed consistent patterns of diabetes, cancer and obesity in her family and could see the need to interface the margins of Latino culture and modern healthcare. Having experienced first-hand conflict in balancing Latino culture and contemporary medicine, she was fueled with compassion and the desire to use this compassion to be an influential healthcare provider who can communicate the healthcare needs of the Latino population while protecting their human rights and beliefs. Devon's interest in the MPH/MALAS program stems from her desire to better understand diseases, health care systems, and positively influence policy that affects Latino communities locally, nationally, and globally. After the completion of her degrees, Devon plans on applying and attending medical school.
Devon is the first student in the new UNM Latin American Studies and Public Health dual-degree program, and she hopes to pave the way for future students by laying down a solid foundation for the dual program to grow. She is an active member in the Student Organization for Latin American Studies (SOLAS), New Mexico Public Health Association, and the UNM Public Health Student Association. Her personal travel interests include backpacking through Latin America and she plans to travel, study, and complete her public health practicum this summer in Guatemala.
To read other profiles, see the LAII's graduate student directory.