Faculty Field Research Grant Spotlight: Dr. Rosa Vallejos-Yopán
November 14, 2022 - Marsella Macias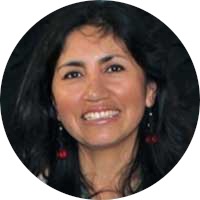 ---
Dr. Rosa Vallejos-Yopán is an Associate Professor in the Department of Linguistics  at The University of New Mexico. Her research is centered in Amazonia, one of the most diverse areas of the world. She has conducted several projects over the last twenty years to study three typologically distinct languages. The applications of linguistic research to real-world issues are what motivate her studies, with an overarching principle being to document cultural and linguistic phenomena in order to create resources that support communities' self-determined goals. 
Earlier this year Dr. Vallejos-Yopán was awarded a Faculty Field Research Grant (FRG) by UNM's Latin American & Iberian Institute to support her project entitled "The linguistic expression of complex events in Secoya." Her research took place in Peru over the course of four weeks in May and June of 2022, although the project was initially planned for the summer of 2019 but had to be postponed until this year because of the COVID pandemic. "Thus," she stated, "the goals of this trip were to reconnect with the Secoya community, make new alliances for future collaborative projects, and conduct interviews with a range of Secoya speakers to collect natural data about complex events." 
Field research itself can often be complex and preparing to conduct projects abroad requires that academic researchers address intentional approaches to their fieldwork, such a methods to be utilized for their investigations and field site selection. Dr. Vallejos-Yopán's travels to her specific field site for this project proved to be arduous. She shared in her Field Research Grant (FRG) Report, "getting to Secoya villages is a long and complex trip. It entails: flying from Albuquerque to Lima by a commercial airline, flying from Lima to Iquitos, a city in the jungle of Peru, by a local airline, flying from Iquitos to El Estrecho, in the Peru/Colombian border, with the Peruvian Air Force, and traveling by boats through the Putumayo River for about nine hours. As some COVID restrictions remained in place in Peru, some portions of the trip took longer than expected. For example, currently the Peruvian Air Force only flies three times a week to this region, but these trips can be canceled due to any unforeseen event, including bad weather." 
Additionally, her FRG Report shared that, "this project is a key component of her ongoing work to document Secoya (ISO 639-3: sey), an endangered Tukanoan language spoken in the borders of Peru, Ecuador and Colombia. Taking advantage of a well-established collaborative relationship with the community, the goal of this project  is to produce a comprehensive account of serial verb constructions. Serial verbs constructions are sequences of verbs that encode complex scenes conceptualized as single events." 
One intriguing method Dr. Vallejos-Yopán described in her report was "using visual stimuli; I conducted semi-structured interviews using two types of visual stimuli designed to elicit the relevant linguistic structures. The first stimuli is a 4-minute video portraying fish eating each other. The speakers described the video as they saw it. This stimulus focuses on the correlations between the role of participants (the fish chasing versus the chased one, the one eating versus the one being eaten) and the linguistic expressions employed to describe those scenes. The second stimulus consists of a series of 77 short video clips. These videos portray people moving through different places. These videos elicit the linguistic expression of path, direction, and manner of movement." 
"By providing more typologically varied data and analyses, my goal in this line of research is to contribute to advance our understanding of the role of discourse context and social dynamics on how speakers phrase their utterances, and on the varied ways that grammar can emerge from use," she states on her personal website. There, Dr. Vallejos-Yopán also reminds us, "I (do) not wish to be a documenter solely in search of "exotic" patterns; I prefer to build strong, long-term relationships with speech communities, engaging them in the collaborative effort to document their language, and supporting language revitalization efforts." 
Concluding her FRG Report, Dr. Vallejos-Yopán indicates that "The objectives of the trip were accomplished. Concrete results of the activities...are the following: (i) A corpus of new data of Secoya with a focus on the description of complex events. (ii) An important number of lexical entries with detailed descriptions (iii) A spreadsheet containing rich and detailed metadata. (iv) The data collected with the videos is now organized and ready for the next step of my project: transcription and analysis. Building a corpus of semi structured data collected with visual stimuli is particularly important for understudied languages. This methodology has proven crucial for understanding complex phenomena that are difficult if not impossible to elicit via narratives or conversation. This corpus will provide direct evidence of whether certain phenomena occur in Secoya settings or more generally in the Amazon region. This corpus will also be important for training students in linguistic analysis. It will enhance several classes that I teach at UNM, including Morphosyntax, Language Documentation, and Native American Languages. I thank the LAII for supporting my project."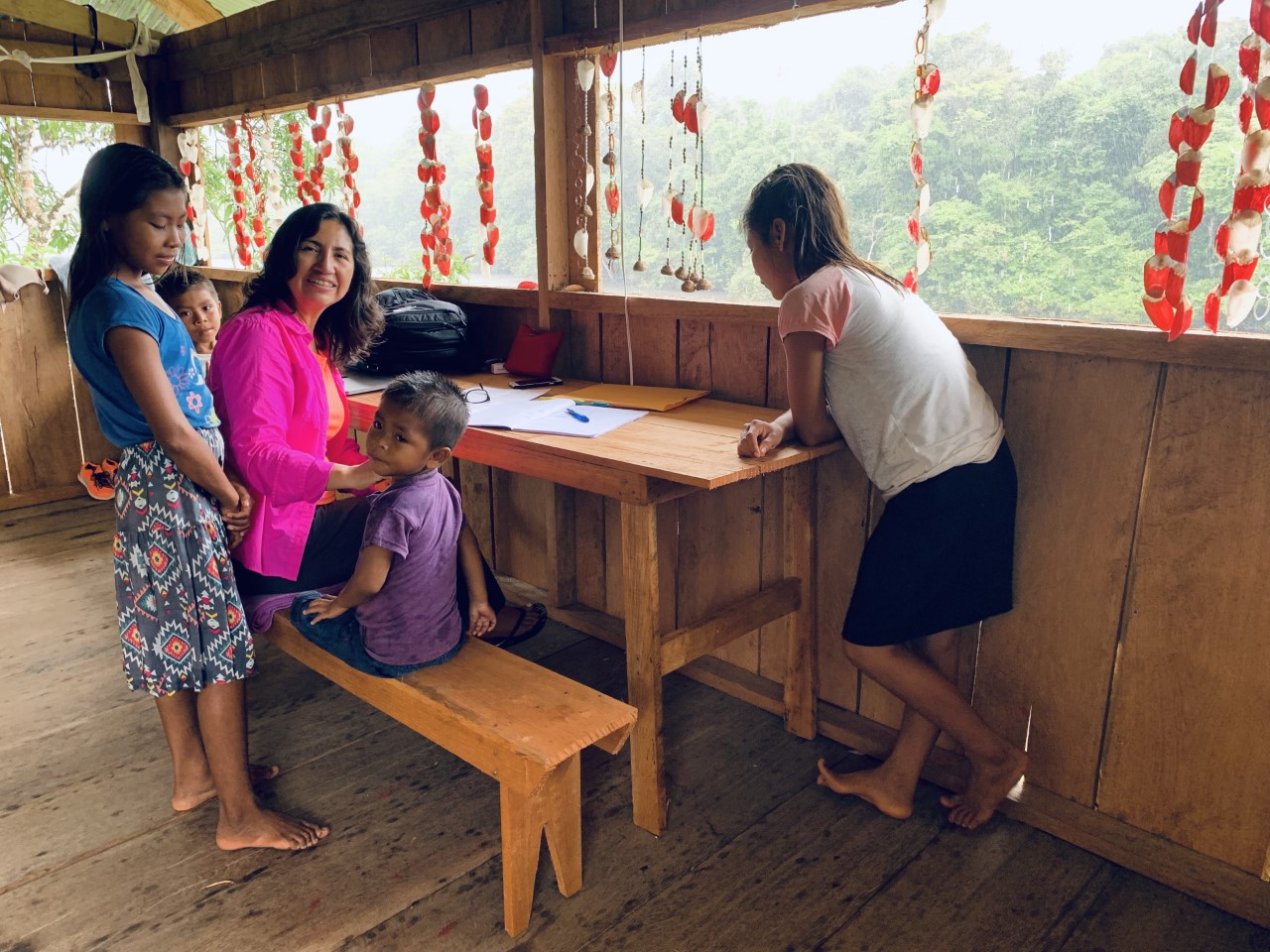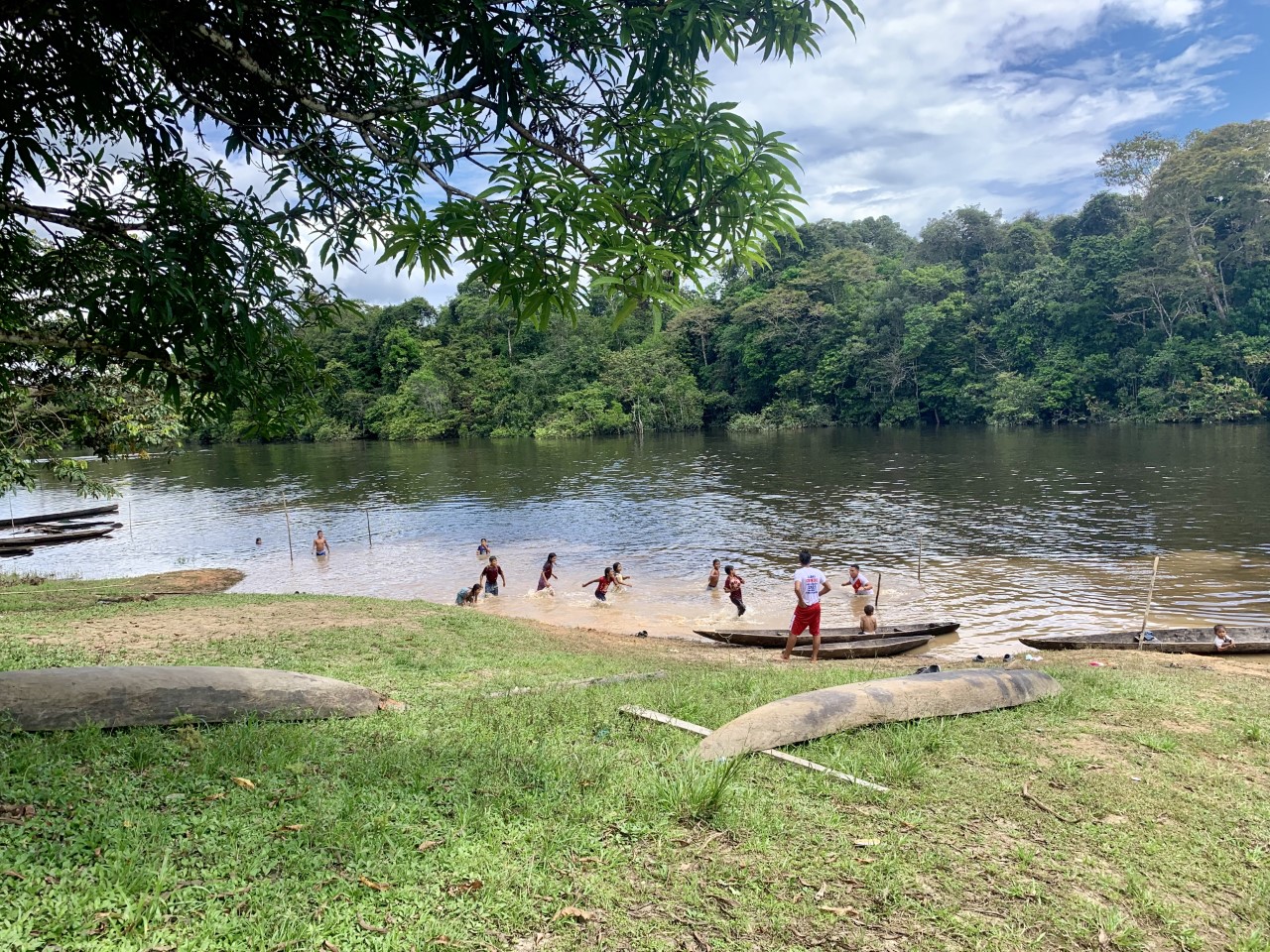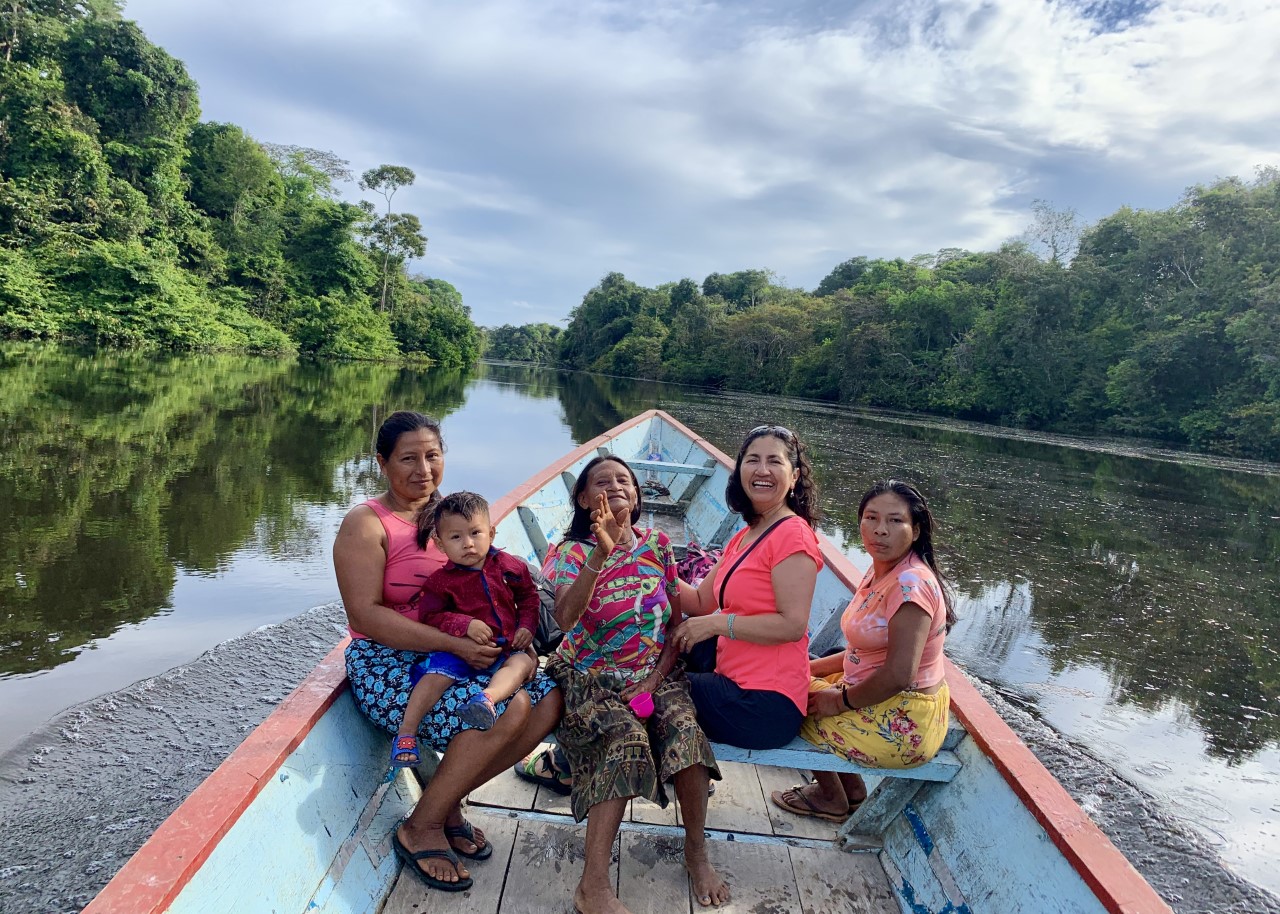 Photos courtesy of Dr. Rosa Vallejos-Yopán