Research Blog: Inside the Beat of Brazilian Brega Music
October 6, 2022 - Mateus Santos
---
Sounds Good: An UpBeat History of Pernambuco
During the Summer of 2022, I conducted fieldwork in my home state of Pernambuco, in Brazil. There, I sought to analyze the historical and social importance of Brega, a Brazilian music genre marked by decades of marginality, by investigating its performance and maintenance. Brega has a deep historical background in the Brazilian recording industry, branching from the cheesy and romantic hit songs of the 1970s and its metamorphosis through the present day (see the links below with examples of three varieties of Brega).
I filmed 6 interviews including one with Dr. Thiago Soares, a professor at Universidade Federal de Pernambuco (UFPE) in the Department of Communication who has extensive experience researching the local Brega community. I also interviewed Ivan Lima, Ph.D. candidate at Universidade do Porto (Portugal), who conducted a MA Thesis on Brega and politics in Brazil, and who manages a social media profile called O Que Cresci Ouvindo (What I Grew Up Listening To) that analyzes Brazilian music history (if you know Portuguese, I would really recommend that y'all check it out). The third interview (Image 1) was with Alexandre and Eliabe, the creators of the social media profile Brega Bregoso, which has more than 1.8 million followers and plays an important role in the local Brega media and communication network. I also filmed my conversation with Jairo Marques (Image 3), a producer who works with local artists and who published an academic report related to Brega identity and consumption. The fifth and sixth interviews were with Palas Pinho and Kelvis Duran (Image 2), popular local singers who have several hit songs, widely idolized by the millennial generation of the Metropolitan Area of Recife, Pernambuco's capital, and my hometown.
In this investigation, I aimed to analyze the public debate around Brega's institutionalization as Recifense heritage and the pejorative social perception of Brega as lower class. Back in the day, Brega was marginalized by the mainstream, but over time became an expression of pride, identity, and belonging. I asked participants about how they interpreted such transformations over the last ten years. In general, Brega has been understood as a genre of poor people and for poor people – or at least, it was. My research examines how hierarchies of class are instilled in cultural interpretations of Brega, by better understanding the historical role of Brega in the everyday life of the Pernambucano and the Brazilian populations.
In addition, I observed a Kelvis Duran concert (image 4), to analyze the elements of artist performance and public participation in the environment of a live Brega show – an impactful research experience after having analyzed myriad video and audio archives.  Being on the Brega scene as a researcher offered me a new perspective on the art compared to my day-to-day experience as a lifelong fan and concertgoer.
My research will become the fifth and last episode of the web documentary series Sounds Good: An UpBeat History of Pernambuco.  I am planning to publish this video on YouTube later this year with English subtitles. Sounds Good has been broadcast in Brazilian media by two TV channels and has received more than 30k views on YouTube, demonstrating the interest and impact of this material. Check out the first four episodes of Sounds Good via the links below. I hope you enjoy them!
Sounds Good: An UpBeat History of Pernambuco
Three different varieties of Brega:
Reginaldo Rossi  - Garçom (Oficial)
Ritmo Quente - Ingrata Solidão
Ninguém Fica Parado - Shevchenko e Elloco, Maneirinho do Recife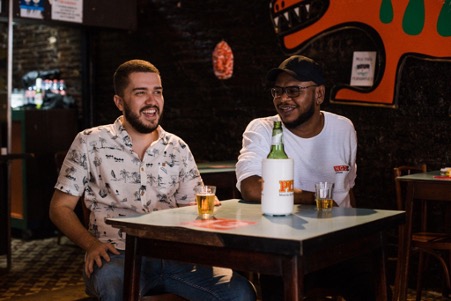 Image 1: Alexandre (left) and Eliabe (right) are the creators of the social media profile Brega Bregoso.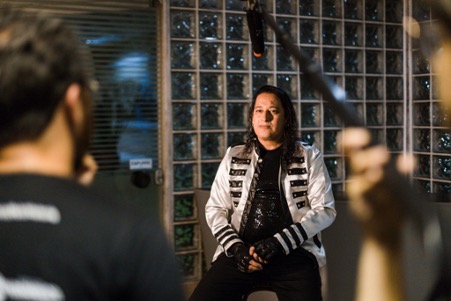 Image 2: Kelvis Duran, so-called Prince of Brega, who has more than 20 years of career.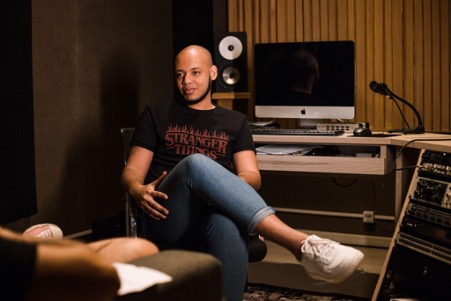 Image 3: Jairo Marques, producer, works with dancers, singers and MCs.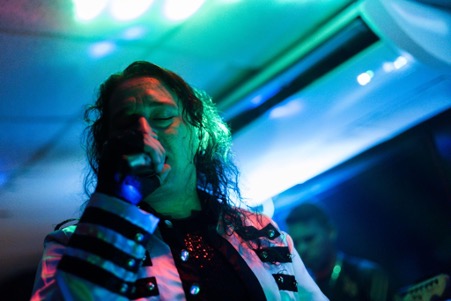 Image 4: Kelvis Duran performing in a small nightclub in Recife.