LAII Welcomes Mexico Studies Chair, Barbara Blaha Degler
September 22, 2022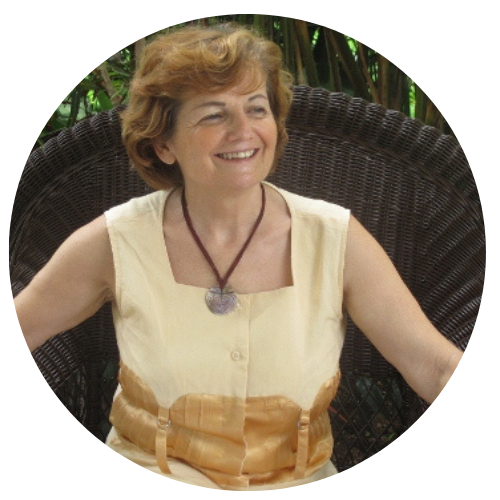 ---
The Latin American and Iberian Institute (LAII) welcomes Barbara Blaha Degler as the incoming Mexico Studies Chair. This position was jointly established by UNM and the Fulbright-García Robles program as part of a four-year agreement between the LAII and COMEXUS, the U.S.-Mexico Commission for Educational and Cultural Exchange. COMEXUS is a non-profit that represents a binational effort between the U.S. and Mexico to promote educational and cultural exchange for students, faculty, and researchers from both countries.
"We are honored and delighted to partner with COMEXUS and the Fulbright-García Robles program, and UNM's Department of Linguistics, to host distinguished scholar Dr. Blaha Degler this semester.  Her visit reflects and enhances UNM's strengths as a center of Mexican scholarship and Indigenous language studies" – Frances Hayashida, Director of LAII
Dr. Blaha Degler has a broad background in psycholinguistics and anthropology, with specific training and expertise in language acquisition and ethnographic research in the Mesoamerican culture with a focus on Maya of Yucatán. Dr. Blaha Degler's current research includes language acquisition and socialization with Mayan childhood. She is part of a research group that developed the Comparative Method for Language Acquisition.
Much of Blaha Degler's earlier research addressed the sociolinguistic and ethnographic situation of Yucatan, Mexico, focusing on bilingualism of Maya and Spanish, language change, and loss. This research found that in the state of Yucatec, Maya speakers and their culture has become endangered as children acquire less Yucatec Maya as a mother tongue. These findings prompted her to focus research on how children acquire this language.
"During my time at UNM, I am particularly interested in learning more about the Navajo language and its vitality, as well as the language attitudes of Navajo speakers. I believe a comparison of language acquisition between Mayan and Navajo languages would be of great interest, as they share typological similarities but different socialization patterns.  For such a comparative study, I am excited to incorporate my data from two Mayan languages that I collected over several years in Mexico. It is especially important to me that students taking my course gain insight into the difficulties of data collection and learn the techniques to document child-directed speech appropriate to each culture." - Barbara Blaha Degler

Dr. Blaha Degler received her Ph.D. from the University of Vienna in Romance Philology, ​and a habilitation certificate from the University of Hamburg in Mesoamerican Studies.  She has held faculty positions at Universidad Nacional Autónoma de México Centro Peninsular (current), and Universidad Autónoma de Yucatán.  She completed her post-doc work at the University of Hamburg focusing on Mesoamerican Studies. 
She is currently teaching a Linguistics graduate seminar titled "Crosslinguistic L1 Acquisition and Socialization: Introduction to first language acquisition in crosslinguistic and cross-cultural contexts".  The class addresses variation in the acquisition and socialization of minority languages along with issues relating to different kinds of methods for the analysis of topics such as the acquisition of morphological rich languages, the interconnectedness of socialization routines with the preference of verbs in contrast to the use of nouns, and the need for documentation of child language for the preservation and revitalization of linguistic and cultural practices. 
Dr. Blaha Degler will be giving a talk on November 18 (time/place TBD), co-hosted by the LAII and the Department of Linguistics.